Obama Proposes $50 Billion Plan To Jump-Start The Economy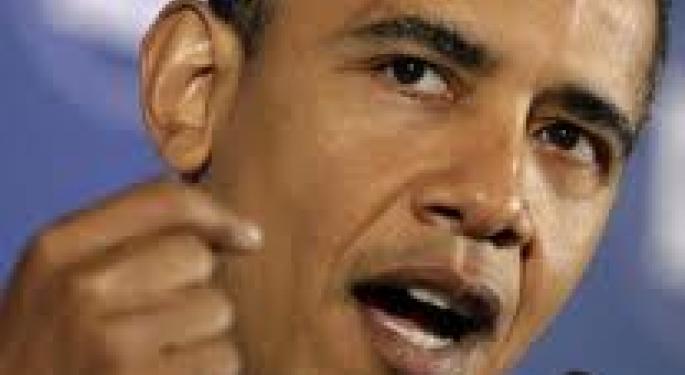 President Barack Obama proposed a $50 billion plan on Monday with the aim of jump-starting the slumping US economy. The far-reaching plan includes renovating and modernizing the transportation networks - roads, rail lines and airport runways.
The plan is seen as an attempt to boost jobs statistics in the final weeks of the 2010 midterm congressional elections. According to the Labor Department's latest report, the unemployment rate stands at 9.6%. Obama's plan, which is to span over the next six years, was revealed at a Labor Day festival in Milwaukee.
"All of this will not only create jobs immediately, it's also going to make our economy hum over the long haul," Obama said. "Over the next six years," the President elaborated, "we are going to rebuild 150,000 miles of our roads - that's enough to circle the world six times; that's a lot of road. We're going to lay and maintain 4,000 miles of our railways - enough to stretch coast to coast. We're going to restore 150 miles of runways and advance a next-generation air traffic control system to reduce travel time and delays for American travelers - I think everybody can agree on that."
The President has been undertaking various jobs initiatives in the face of the November 2 elections. Obama is scheduled to provide details of a proposal on Wednesday that calls for the permanent extension of tax credits for businesses that invest in research and development.
Investors have been concerned about the struggling US economy and there has been scepticism surrounding Obama's latest plan, following the failure of the stimulus plan to boost the economy. Republican Eric Cantor termed Obama's latest plan as "yet another government stimulus effort, another play called from the same failed Keynesian playbook."
Read more from Benzinga's Markets.
See Some of the Top Moving Indexes Here.
Posted-In: President Barack ObamaNews Economics Intraday Update Markets Trading Ideas
View Comments and Join the Discussion!