The 4 Biggest Market Data Improvements OTC Markets Group Made In 2020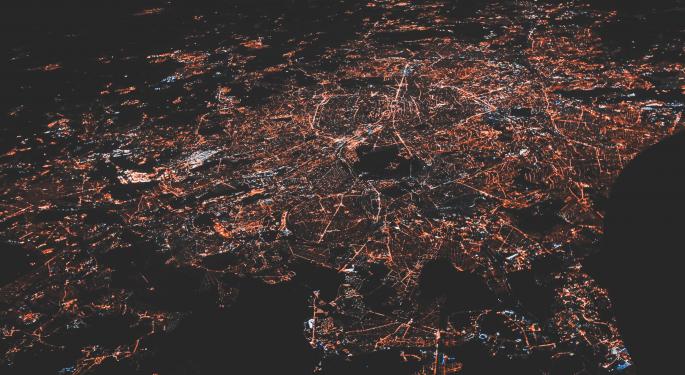 Market data is the lifeblood of Wall Street. It's what keeps the market's various participants—traders, broker-dealers, market makers, exchanges, etc.—informed about what's happening.
For companies that trade on OTC Markets—the home to 11,000 securities not trading on an exchange—market data provides the foundation to evaluate opportunities, analyze securities, and manage risk.
Here's a look back at the four biggest market data initiatives by OTC Markets Group in 2020.
COVID-19 Company Tracking
In addition to tracking compliance analytics for the cannabis and cryptocurrency sectors and overall stock promotion activity, OTC Markets Group began tracking COVID-19 as a specific risk factor in 2020.
The goal, according to Matthew Fuchs, executive vice president of market data at OTC Markets Group, was to make making it easier to identify securities in industries that had increased investor interest related to the pandemic. The COVID-19 theme is the third "hot sector" that the company screens for, in addition to cannabis and crypto.
"We track those industries with the concept being that all three are retail-driven and that they can be very volatile," he said. "From the compliance perspective of a broker-dealer, it's important to understand the associated risks."
Small-Cap Risk Scoring
Currently, there are approximately 2,300 securities listed on exchanges with a sub-$500 million market cap. These small-cap securities inherently present an increased level of risk for investors and market participants.
To help understand the risks involved in small-caps, OTC Markets Group introduced a risk scoring concept similar in design to its OTC Compliance Analytics product. The score is based on 13 risk factors, including whether the company is undergoing stock promotion, operating in one of the three hot sectors, or is a shell company.
Blue Sky Compliance Data
OTC Markets also began tracking Blue Sky compliance for secondary transactions. State Security laws, also known as Blue Sky laws, regulate securities transactions for OTC equities and fixed income. The rules focus on a broker's ability to solicit/recommend securities that do not have a specific exemption.
OTC Markets' product evaluates Blue Sky status for 16,000 OTC equities and 96,000 OTC fixed income securities daily – noting whether an exemption applies for a security within a jurisdiction. The product enables broker-dealers to ensure compliance while expanding investment opportunities for its customer base.
New Bank Holding Company Data
To better understand U.S. community banks, OTC Markets Group launched a series of enhancements that provide an increased level of transparency for the more than 550 U.S. banks that trade on OTC Markets and U.S. exchanges. Available on Canari, OTC Markets Group's web-based platform, and on OTCMarkets.com, this data also includes key information for bank investors, including Bank Holding Company corporate structure, Call Reports, Y-6 reports, and Y-9 reports.
Fuchs added that their strategy when it comes to launching new market data sets has been to make it as easy as possible for compliance officers to find information, especially as people have pivoted to working from home.
"We've seen a real increase in demand for data products that allow these compliance groups, which formerly operated within a tight-knit group, to work with each other in a remote scenario. And, that's not going to change anytime soon."
View Comments and Join the Discussion!
Posted-In: compliance Market Data Matthew Fuchs otc marketsFintech News Regulations Markets