How MMA Fans Can Earn An ROI For Their Engagement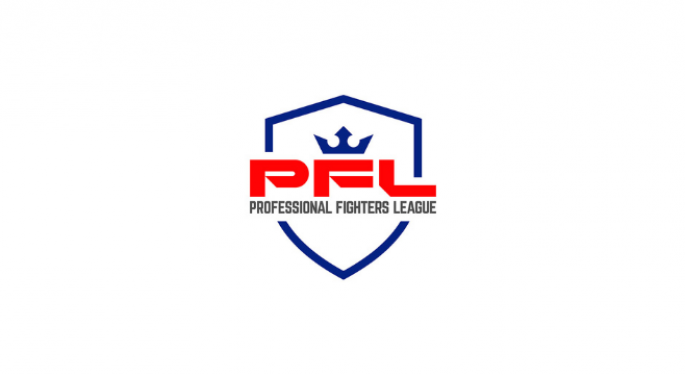 The Professional Fighters League, a fast-growing and innovative sports organization, has formally announced a partnership with Socios to provide blockchain fan tokens.
As part of the development, Benzinga chatted with PFL CEO Peter Murray.
About The Professional Fighters League
The PFL delivers a differentiated experience to over 450 million fans who are underserved in the fast growing sport of MMA.
That's according to Murray, a sports industry veteran who spent his career growing global partnerships, content offerings and distribution at the National Football League and Under Armour Inc (NYSE: UAA), among other organizations.
Murray joined PFL in 2017 to launch and scale the league for avid MMA and broader sports fans.
The league's core differentiators include its sports season format, technology and storytelling.
Murray On PFL's Differentiation
PFL's technology capability separates it from many other leagues.
The league integrates all broadcasts and streams fight data and analytics under its SmartCage proprietary technology, which creates a more immersive, contextual experience for fans.
"That data can then be used not only for fighter training purposes, but to monetize," Murray said in a discussion of PFL's planned launch of prop bets.
"So beyond wins and losses, we can engage MMA and PFL fans in the betting space on prop, such as top speed of the fight."
The PFL has a team of producers and creators, the CEO said.
"We have a team of producers and creators," Murray said.
"We're distributing that content on ESPN, in addition to our international media partners, as well as our own digital and social channels."
In a few short years, PFL's technology efforts have helped make it the No. 2 organization in the sport, he said.
Fans Can Get ROI
In late October, PFL announced a partnership with blockchain company Socios on digital assets that provide fans with engagement opportunities, such as voting rights and the ability to earn rewards.
The introduction of fan tokens is a first in the industry, and will allow PFL to tap into a new level of engagement. Socios will collaborate with the league on content across digital platforms, promoting the initial Fan Token Offering and polls.
"We're very excited about being the first sports league to offer blockchain fan tokens," Murray said.
"Fans have an opportunity to get an ROI on their passion and support for the PFL, the league, for our fighters, the events, and the season-long journey."
Expanded Content
In April, PFL was one of the first sports organizations to reschedule its season.
"As we look back, we firmly stand by our decision to reschedule," Murray said. "It came down to safety for our fighters and their teams who come from 20 different countries, as well as maintaining the integrity of a full season."
In response to the pandemic, PFL amped up its efforts around brand visibility, doubling down on content with the launch of PFL Studios, a division of long- and short-form content for media partners and digital channels.
"We also built our first-ever OTT platform," the CEO said of PFL Fight Central. "Next year, we will not only have PFL live fights in certain markets around the world, but we'll be offering expanded live combat content."
PFL's Growth Outlook
Despite not holding live events, PFL said it managed to further increase engagement across all channels nearly 200%. This was most attributable to the league's shift into content and media, Murray said.
"What will drive continued growth and scale for the PFL is expanded content in terms of number of events, as well as original content, in addition to further developing our own media platform in our OTT app. Outside of that, a big driver is international."
Other factors that will contribute to growth include partnerships with premium sports media companies and sports betting.
"Betting on live sports, in many countries outside the U.S., is legal, and there's expansive engagement. But, where it's headed in the U.S., I just think it provides fans another opportunity to engage and support their favorite teams," the CEO said.
"There's innovation to come, and game-changing activations."
View Comments and Join the Discussion!
Posted-In: ESPN MMA National Football LeagueFintech Sports Exclusives Interview General Best of Benzinga