Xformative Payment Systems Brings Cloud-Native Modularity To Finance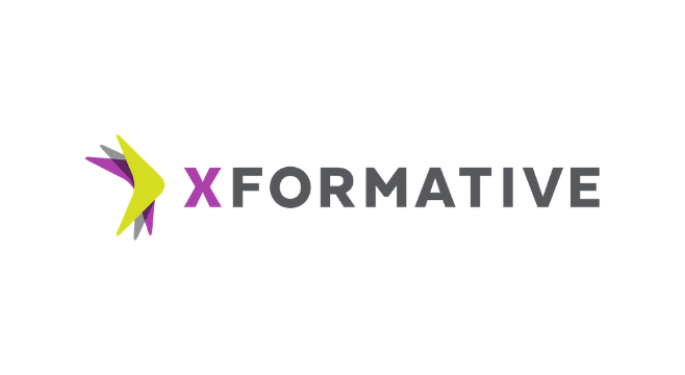 Xformative Payment Systems, a fintech geared towards cloud-native payments, was one of 11 startups to join Mastercard Inc's (NYSE: MA) Start Path program, an effort to help businesses grow.
In light of the development, Benzinga chatted with Xformative CEO Brad Bialas to discuss the importance of flexible payment solutions in times of crisis as well as prospects for growth.
About Xformative Payment Systems
Much of the existing payments infrastructure lacks integrated modularity. That's according to Bialas, a long-time payments technology innovator that's lead at SwervePay and BluePay.
Founded in 2016, Xformative Payment Systems brings modularity to payments through cloud-native modular APIs. The company's technology eliminates processor limitations through APIs for card management, tokenization, transaction processing, accounting, and network gateways, among other things.
In the simplest way possible: Xformative is a modern issuer processor payment platform.
"The fact that we're cloud-native and modular are probably the two most important things," said Bialas. "Organizations are looking for modular players, like Xformative, where they can integrate to the important things they need to deliver their product."
Product Portfolio And Use Cases
"There were a lot of things in fintech and payments infrastructure that I think, for the past four to five years, we all knew were probably broken," he said. "When the pandemic came and economic conditions changed drastically, it exposed the things that needed to be fixed."
Xformative is cognizant of the hardships legacy payment infrastructures present and aims to become part of the solution, providing businesses with cloud solutions for management, processing, and overall infrastructure.
In exemplifying the importance of modular solutions, Bialas discussed a case in which a healthcare partner, during the pandemic, asked for help in distributing emergency cash to flexible spending accounts for employees.
"This is a great use case," the CEO explained. "We've got our own ledger, and we were able to get the digital representation of cash … become stored value on the ledger."
Recent Events
In supporting emerging brands in the rapid digital transformation, Mastercard expanded its fintech program to support innovation at Xformative, among ten other startups.
The program will generate and scale solutions for parts of the financial infrastructure most affected by challenges such as the COVID-19 coronavirus pandemic.
In a statement, Bialas said: "The Mastercard Start Path program provides Xformative with a tremendous endorsement, and ensures we are working on key strategic priorities for success, especially as the demand for card issuer products, programs and features is outpacing the abilities of some of the current providers."
Since the announcement, Xformative has become involved in new conversations regarding integrated points and innovative ideas.
"Mastercard has passed us along some of their customers that were struggling with product gaps. So, we get that fast track to technology, great advisors, … and large organizations having problems at scale."
Innovation Outlook
Going forward, Xformative will continue innovating in payments and narrowing gaps in payments infrastructure. The company's roadmap includes the addition of new integrations that assist with quicker execution on fronts such as accounts creation and management.
"We're going to stay focused on ingesting use cases from our partners and making sure that we do whatever we can to support them and then leverage that new knowledge into building out and just trying to let those APIs evolve," the CEO said.
"We want to make sure that we've always got the appropriate APIs open so we can bend into that use case and execute."
View Comments and Join the Discussion!
Posted-In: BluePay Brad Bialas mastercard Start PathFintech Startups Exclusives Interview Best of Benzinga