How MarketXLS Democratizes Access To Low-Cost Investment Research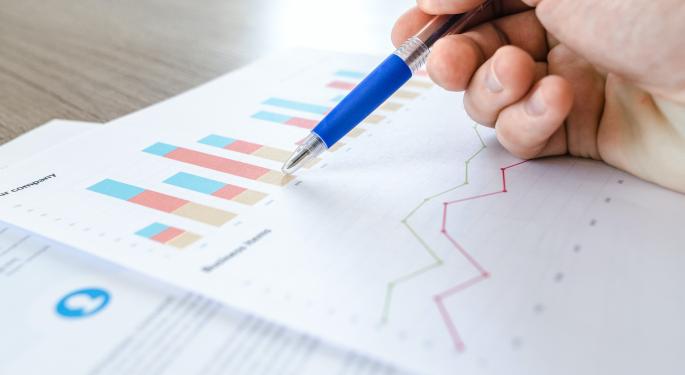 Benzinga will be holding its annual Benzinga Global Fintech Awards, a day of dealmaking, networking, and recognition in the financial technology space, on Nov. 10, 2020.
In recognition of those disruptive innovators creating positive and diverse change within the financial services space, Benzinga sat down with MarketXLS founder and CEO Ankur Mohan, as well as VP of Corporate Strategy, Robin Bisarya.
About MarketXLS
Success in financial markets is very much dependent on an investor's ability to analyze, plan and execute. Doing so, however, can be made difficult by high barriers to entry, such as data costs and financial literacy.
MarketXLS is one fintech lowering the barriers to entry in investment research. The company is a provider of market data analytics tools that plug into spreadsheet softwares such as Microsoft Excel, and allow market participants access to real-time and historical data on stocks, ETFs, options, currencies, mutual funds and indices.
In the simplest way possible: MarketXLS is a tool to do research, model and test market data.
"Our objective is to democratize access to usable data that we normalize in a way which is more consumable for the smaller investor," said Mohan.
"We provide family offices and individual investors the same tools used by institutional traders and hedge fund managers for portfolio management, option analysis, risk management, at an affordable cost," Bisarya added.
Core Product Portfolio
MarketXLS allows users to leverage the company's software tools and packaged APIs to derive and act on validated data.
The company's core product portfolio consists of the following products:
Live and historical stock data.
Portfolio optimization analysis.
Inbuilt and custom indicators.
Pre-made templates, models.
Fundamental data and charts.
Media and news integrations.
"We've essentially created very advanced risk management and portfolio analytics functionality in the software," said Mohan. "We provide simple functions that the users can use once they provide us their portfolio."
The company's product shines in risk and volatility analytics, said Mohan: "Things like risk matrices, visualizations of return and volatility, as well as portfolio analytical functionalities can be accessed with very simple functions."
Use Case, Recent Developments
In helping its over 14,000 users understand the catalysts behind certain returns, MarketXLS recently added news feed functionalities provided by Benzinga's in-house analysis and data team.
Image of Benzinga Newsfeed in MarketXLS.
"You're able to access the news from relevant periods corresponding to market events," said Ankur.
"When you're looking at drawdowns you have no idea what happened," Bisarya added in a discussion regarding the firm's 'What Happened' functionality. "You can now simply press a button to find news stories."
Additionally, MarketXLS amped up its efforts around customization and user participation, allowing users to contribute and use each other's templates. Now, users have access to MarketXLS Certified templates and User Contributed Templates.
"We want to increase our community adoption and engagement by having the users participate in providing templates that they produce off MarketXLS. You can sell a template or give it for free. If somebody gets the platform, they should immediately be able to see the value by using something which somebody has already done."
Innovation Outlook
"The core is getting data from various places and making it consistent to enable a person to access it with standard keystrokes and functions," Mohan noted.
Going forward, MarketXLS aims to hone in on three groups of users: value investors, option traders, as well family offices and funds that want a Bloomberg alternative. New additions to the firm's platform will include improved stock option analytics via OptionXLS.
Image of the MarketXLS Option Strategy Payoff Calculator.
"We are creating specific focus channels for the business" Mohan ended. "With OptionXLS, we provide additional value for individuals focused on options trading."
To learn more about MarketXLS, click here.
Photo by Lukas from Pexels.
View Comments and Join the Discussion!
Posted-In: Ankur Mohan MarketXLS OptionXLS Robin BisaryaFintech Interview Best of Benzinga