How To Curate A Value-Based Portfolio With Floodlight Invest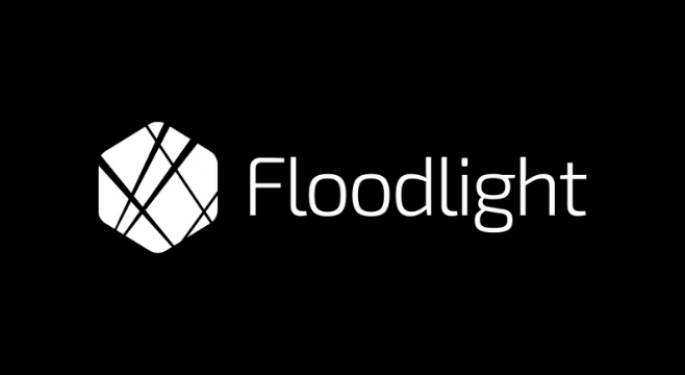 Benzinga will be holding its annual Benzinga Global Fintech Awards, a day of dealmaking, networking, and recognition in the financial technology space, on Nov. 10, 2020.
In recognition of those disruptive innovators creating positive and diverse change within the financial services space, Benzinga chatted with Nate Wyne, co-founder at Floodlight Invest.
About Floodlight Invest
A common problem with financial news and data is that, in many cases, it's non-transparent and biased, which can complicate value-based investing decisions.
Launched in 2020, Floodlight Invest is a fintech specializing in value-based investing. The company is a disruptor in the information and analytics industry, helping uncover the truths that govern how a business conducts itself.
In the simplest way possible: Floodlight helps investors align financial strategies to their values.
"My key motivation in starting Floodlight was I just felt like there was a lot of misinformation that really benefited corporates -- sometimes on purpose, sometimes on accident," Wyne said.
Core Product Portfolio
Floodlight allows investment advisors and asset managers to help investors position their portfolios according to lenses, or values.
"The first lens we've built and launched is politics. A client can set on our tool where they sit politically, and then we can recommend ETFs that BlackRock advises, and any of the equities in the S&P 500."
Adding, Floodlight prioritizes innovation and uses an AI-driven methodology to serve as an unbiased information arbiter in the investment industry. The company's proprietary methods can also help investors find ESG-focused investments, in accordance with matched objective data.
"We really want to galvanize a lot more corporate social responsibility in terms of taking ownership for what a company does."
Innovation Outlook
"We want to recreate the financial system in a way that makes all stakeholders better."
Floodlight's end goal is to help users determine how they spend and position their funds in all aspects of life.
"We want to allow individual users to not just use us for their investment dollars, but use us for where to get a mortgage, where to send their kids to college, where to go grocery shopping."
Wyne noted that continued partnerships with government organizations and funds like Verdant.AI, a lead venture studio, will not only increase transparency and intelligence in financial markets, but make society better as a whole.
"We've adopted the hashtag #buildbackbetter as part of our brand," Wyne added. "If we can get enough people to put their money where their values are, we will start to push companies into making this world better by force, rather than by interest."
To learn more about Floodlight Invest, click here.
View Comments and Join the Discussion!
Posted-In: Blackrock ESG Floodlight Invest Nate Wyne S&P 500Fintech Interview