S&P Global Market Intelligence Partners With Snowflake, Reveals Innovation Roadmap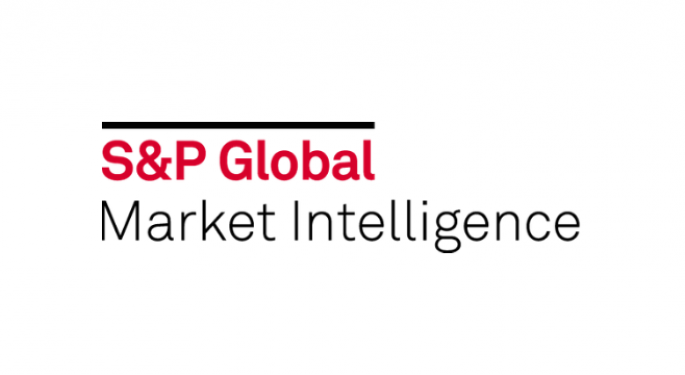 Benzinga will be holding its annual Benzinga Global Fintech Awards, a day of dealmaking, networking, and recognition in the financial technology space, on Nov. 10, 2020.
In recognition of those disruptive innovators creating positive and diverse change within the financial services space, Benzinga chatted with Warren Breakstone, Chief Product Officer for Data Management Solutions at S&P Global Market Intelligence.
About S&P Global Market Intelligence
Long ago, capacity and processing costs made it difficult for financial services companies to quickly adopt new technologies and get more out of data.
Once innovation lowered the costs associated with procurement and processing, the explosion of alternative data brought on new issues. Financial services companies, by and large, lacked the resources to structure raw data in a way that yields actionable insights.
S&P Global Market Intelligence, a division of S&P Global Inc (NYSE: SPGI), is a fintech concerned with curated alternative data. Through the S&P Global Marketplace platform, the company collects, analyzes, and derives actionable insights from raw, unstructured data, helping users identify opportunities, mitigate risks, and navigate volatility.
In the simplest way possible: S&P Global Marketplace is a platform for data exploration, discovery and assessment.
"You've got technology, capacity, and the explosion of data," said Breakstone. "The key trend is that clients are looking to be able to bring data directly into their environments, … and layer on analytics, tools, and data science approaches to get more out of the data."
Core Product Portfolio
The S&P Marketplace platform is the convergence of technology, capacity and assessment; the solution helps clients navigate data from all four of S&P's divisions, in addition to carefully curated third-party data.
"This data is from all four of our divisions, for the first time, and it is all structured and linked," Breakstone said during a discussion regarding S&P's relationship with Kensho, a data analytics and machine intelligence company S&P acquired in 2018.
"We've been using Kensho technologies and data scientists -- for the better part of two years -- focusing on a lot of internal opportunities to scale our data operations. Now, for the first time, we've made those same capabilities available to our clients via the Marketplace platform."
Through the platform, clients in academia, government, and financial services are able to visualize and act on deep market insights.
"The combination of the Data Dictionary, and the sample data, really gives clients the opportunity to jump on their analysis," he said. "The second way a client might access or interact with the platform is search, so one of the big areas of focus for us is on textual data."
S&P built Textual Data Analytics (TDA), a Natural Language Processing product, which generates sentiment scores and behavioral metrics based on company transcripts. TDA's value comes from the qualitative insights it reveals.
Use Case, Recent Developments
In light of the COVID-19 coronavirus pandemic, S&P clients shifted their attention to recovery metrics, such as the company's movement data which layers together third-party traffic and shipping data with in-house real estate databases. The data has successfully revealed the health and vitality of businesses coming out of the economic crisis.
"How are people returning to their old habits? Are people returning to stores? Are they returning to malls or office buildings? If I'm an investor, I might want to then take it to the next level and say, in my real estate investment trusts, are people returning to those properties."
Additionally, on Sept. 9, the company announced a collaboration with cloud data platform Snowflake, to seamlessly deliver S&P's Global industry-leading financial, textual, ESG, and alternative data. The collaboration is part of an initiative to eliminate the data ingestion process and improve efficiency.
"So it starts with the data. Then you've got the delivery. And today, we've introduced cloud delivery. But then we take it a step further and we complement that with quantamental research, as well as a suite of solutions, to help our clients get more out of this data."
Innovation Outlook
"The difference maker for S&P Global is the sourcing approach," Breakstone said. "The old vendor-client relationship, we've thrown it out the window."
From launching Marketplace a few months ago to expanding into cloud-hosted computation and delivery, S&P sees tremendous value in sandbox-like environments that evolve with client demands.
Going forward, S&P has an aggressive delivery-focused 12-month roadmap which includes expanding its capabilities in the textual, ESG, and movement data space.
"We've taken a lot of the burden away from the clients so they can get going far quicker," Breakstone said. "You'll see us continue to not just add new solutions to the platform, but also to enhance the platform itself. You'll see more data with an emphasis on quality over quantity."
To learn more about S&P's Market Intelligence solution, click here.
View Comments and Join the Discussion!
Posted-In: Data Management Solutions S&P Dow Jones Indices S&P Global S&P Global Market IntelligenceFintech Exclusives Tech Interview Best of Benzinga