How TiiCKER Unlocks Access To Shareholder Rewards And Stock Perks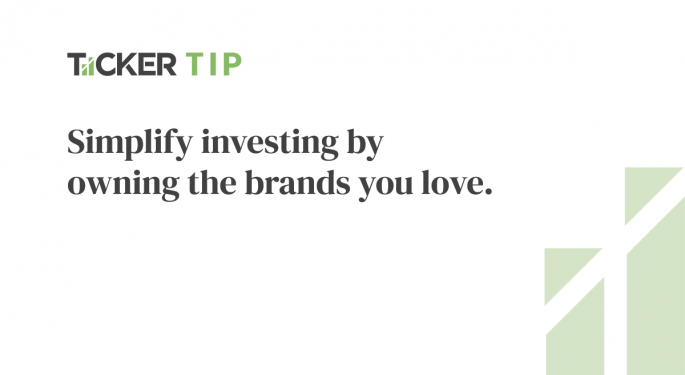 Benzinga will be holding its annual Benzinga Global Fintech Awards, a day of dealmaking, networking, and recognition in the financial technology space, on Nov. 10, 2020.
In recognition of those disruptive innovators creating positive and diverse change within the financial services space, Benzinga chatted with Jeff Lambert, founder and CEO at TiiCKER.
About TiiCKER
The stock market is one of the most liquid and efficient way for investors and companies to exchange value. The problem with financial markets: investors frequently lack the means and know-how to act on their perks as a shareholder.
Launched in 2020, TiiCKER is a fintech specializing in investor relations. The company's intelligent software platform verifies, engages, and rewards shareholders with stock perks and zero-commission trading.
In the simplest way possible: TiiCKER allows shareholders the opportunity to invest and engage with brands through shareholder perks.
"The idea for TiiCKER is two decades in the making," said Lambert.
"It solves the issue of measuring whether or not retail investors purchase and engage with the stock. Our aspirational tagline is thousands of companies and stock, and the idea is that there are thousands of brands that you could shop and become an owner of, not just a consumer."
Core Product Portfolio
TiiCKER comes as a solution for companies to discover and drive engagement amongst shareholders through perks and discounts.
The company's core product portfolio allows for investors to connect up to 20 different trading accounts, as well as trade using the company's built-in commission-free trading functionality.
"It's for the consumer who discovers a brand they love. They go on the platform to exercise discovery and, the other piece, we can measure investor outreach and run campaigns on behalf of a public company."
Use Case, Recent Developments
In light of the COVID-19 coronavirus pandemic, the digital transformation accelerated stock market participation and innovation.
As a result, TiiCKER honed in on its online community and investor discovery process, narrowing the awareness gap.
"So Ford Motor, for instance, offers their friends and neighbors discount to shareholders, and you need 100 shares for six months to get that," Lambert said. "To do that, you have to fill out a form, fax or email it, and wait a week or two weeks to get verified. We handle that process for you."
Innovation Outlook
"We're reinventing a consumer demographic."
Typically, shareholders weren't a reachable demographic. With the onset of technologies like TiiCKER, investors can be rewarded for owning stock in the brands they love.
The company's ultimate goal is to allow consumers to discover public companies and brands that they love, and for companies to connect directly with consumers and shareholders.
"We think there's going to be a developing metric called shareholder lifetime value, which is the number of shares or value of ownership, times the length of hold period, times the purchase of brands that company owns. We think that's a metric that doesn't exist today, but will in the future based on our model."
To learn more about TiiCKER, click here.
View Comments and Join the Discussion!
Posted-In: Jeff Lambert Shareholder Perks TiiCKERFintech Interview Best of Benzinga