Fintech Focus For July 29, 2020
Daily Perspective: Opportunities multiply as they are seized. - Art Of War
Fintech Movers: Startups like Atomic, Astra, and Canopy are already starting to build gateless, autonomous fintech products. When they arrive, the future of money will look very little like the past. - Forbes
---
Benzinga Global Fintech Awards Spotlight:
Every year Benzinga, a leading news and data platform, holds the Global Fintech Awards, a day of dealmaking, networking, and recognition in the financial technology space.
Ahead of the November 10, 2020 event, this newsletter will highlight one disruptive innovator working to create positive and diverse change in the financial services space.
Today's disruptive innovator is Lime Brokerage, a destination for trading, security dealing, and advisory services.
For a chance to make your mark on the future of innovation and be featured in this newsletter, check out our Global Fintech Awards!
---
Watch Out For This: Rising online engagement with Chinese coronavirus disinformation indicates a new front in the rapidly escalating tensions between Washington and Beijing, while a rise in attention to anti-vaccination and alternative medicine themes may undermine recent advances in vaccine development. - Predata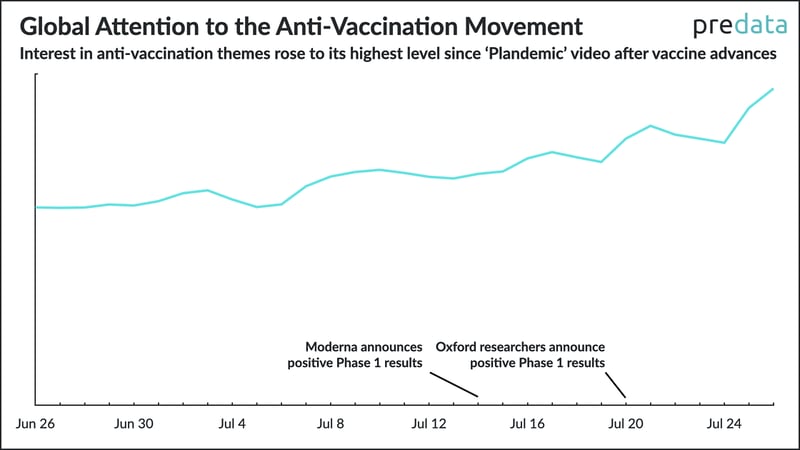 Market Moving Headline: Wall Street closed lower on Tuesday as investors fretted about weakening consumer confidence, disappointing financial results and a smaller than hoped for coronavirus aid plan from U.S. Senate Republicans. - Reuters
View Comments and Join the Discussion!
Posted-In: 3M Art Of War Astra Atomic Benzinga Bloomberg CanopyFintech