ORTEX Data Shows Short Sellers Were Punished By Supermarket Resiliency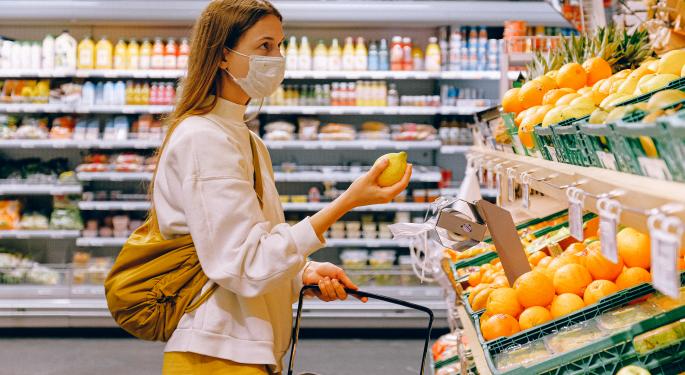 Alongside the COVID-19 coronavirus pandemic, global financial markets experienced a historic liquidation, offering increased opportunities for short-sellers. Despite the development, however, many hedge funds did not realize significant profits.
What Happened?
In light of the health care pandemic, ORTEX Analytics, a research and analysis platform for global assets, found hedge funds were building large short positions in supermarkets, throughout the lockdown period.
In particular, ORTEX highlights those positions held by Pelham Capital, BlackRock, and Citadel Europe in U.K.-listed supermarkets.
"As U.K. supermarkets dealt with a wave of panic buying in the early stages of the pandemic, short-sellers were also building up their positions in U.K. food retailers in anticipation of a shock to their share prices," said Peter Hillerberg, co-founder of ORTEX Analytics.
Pictured: J. Sainsbury PLC (LSE: SBRY) Flagged Short Interest Data.
Sainsbury, one of U.K.'s Big Four supermarkets, found funds accumulating short interest positions in its stock starting March 18, before peaking on May 4.
Despite the uncertainty, however, funds failed to realize large profits due to the company's resilient share price performance.
Why It Matters?
Overall, data shows that hedge funds, too, sometimes get their bets wrong.
"In a matter of weeks later, many exited their positions having taken little to no profit as share prices remained stable," said Hillerberg. "Only weeks after they were lauded for their bets on Wirecard, this shows that short-sellers are fallible and sometimes get it wrong."
To learn more about the ORTEX market data and analytics platform, click here.
Photo by Anna Shvets from Pexels.
View Comments and Join the Discussion!
Posted-In: Blackrock citadel ORTEX Analytics Pelham CapitalFintech Short Sellers Hedge Funds General Best of Benzinga