6 Alternative Data Companies That Could Win Big At The Benzinga Global Fintech Awards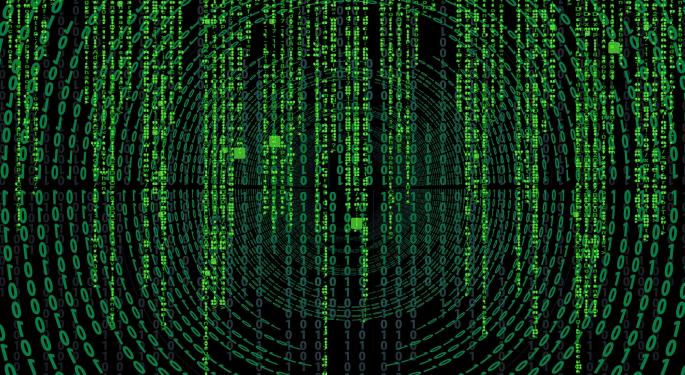 Alternative data is a booming corner of the fintech space, as stock prices can be affected by a number of detailed trends — and many are relatively inaccessible to the average trader and investor.
As we approach the 2020 Benzinga Global Fintech Awards, here's a look at some growing alternative data organizations that are poised to compete at this year's event.
Yewno: Yewno, Inc. is an artificial intelligence-powered alternative data provider that offers data packages, index strategies and, most recently, a game-changing investment research platform: Yenwo|Edge.
The Yewno|Edge platform uncovers hidden risks in a portfolio by ingesting a wide range of alternative data in order to serve up insights based on abstract and ill-defined concepts that impact the markets in unpredictable ways, according to the company.
Concepts identified through Yewno|Edge can range from companies to people, themes, trends and even events.
Quiver Quantitative: Quiver Quant aims to to solve one of the most important problems in alternative data: access to retail investors.
The platform, which is entirely free and accessible to all internet users, provides users with a number of in-depth alternative data sets relevant to the market.
The purpose of the website it to provide clear, actionable alternative data sets that traders and investors, according to Quiver.
Some examples of the tools on the platform include data on U.S. senators and representatives' personal stock transactions and corporate private jet flight logs. It also offers extensive datasets related to the COVID-19 outbreak.
See a company you like? Nominate it for a 2020 BZ Global Fintech Award before it's too late!
Amazon's Alexa: Alexa is an offset of the Amazon company, which focuses on providing SEO and web traffic research to agencies and business owners.
While Alexa's stated purpose isn't explicitly for alternative data and trading, users can gain some impressive insights into company health and user frequency that can influence their trading.
Alexa's site rankings list allows users to search for almost any website on the internet and see where the website's traffic is coming from, where the site is based and how the site's current level of traffic compares over time.
If you have a premium plan, you can also view the keywords that brought users to a specific web page when searched on an engine like Bing or Google.
S&P Global: S&P Global Market Intelligence is the division within the company that provides essential intelligence to decision makers through various solutions. Per the company, in addition to the robust stock data and foot traffic data available, Market Intelligence prides itself in offering a unique range of alternative datasets that seamlessly integrate with native programs such as Salesforce, Intapp, and Market Intelligence's own platforms.
Its newly launched Marketplace that serves as a one stop shop for data, new alternative datasets are added on a regular basis. Some recent datasets include S&P Global ESG Scores and Panjiva Supply Chain Intelligence.
Dataminr: Dataminr is a unique information discovery company that delivers information on high-impact events, drawing from a wide range of public information at significant scale.
An example of one of Dataminr's successes came in the cryptocurrency sphere, in which analytics software was able to surface news related to bitcoin regulation outside of South Korea and alert English-speaking investors before prices dropped, according to the company.
The platform is based on each user's criteria, and tailored alerts are delivered through pop-ups, app notifications and an API. Content is available in 76 languages.
Quandl: Quandl is a data analysis and aggregation company that offers users access to a host of exclusive and elusive private companies that have been licensed by company leaders.
Some data offerings include insights into company hiring statistics, auto sales estimates, manufacturer reports and even company spending patterns.
Quandl's technology uses AI-based learning to analyze data sets over time, and the company licenses data that it says is unavailable anywhere else on the web.
View Comments and Join the Discussion!
Posted-In: Benzinga Global Fintech Companies bz awardsFintech News Previews Events Trading Ideas Best of Benzinga