TradeUP: How To Supercharge Your Trading With Data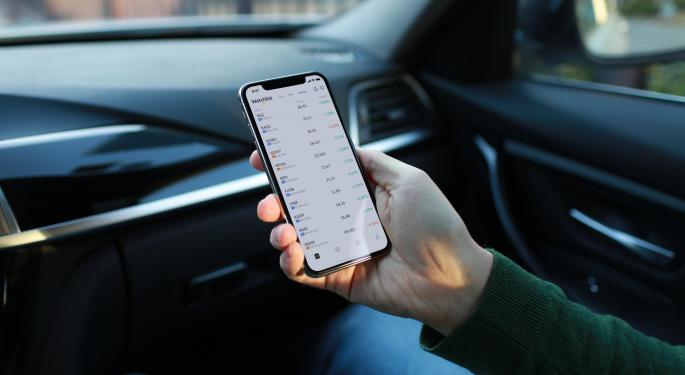 Stock trading involves the analysis of market data. By evaluating data in different time frames, investors may be able to better predict the potential movement of stock prices. This requires the investing app, which is essentially the trading service provider, to amass a vast and varied trove of market data and make this information transparent to users.
Some of the most common data used by investors while trading are level 1 market data. It shows investors the best bid-offer-volume quotes in real-time. While this summary may be sufficient for long-term investors, active traders often prefer a broader view of market action as level 1 data lacks "market depth" information. This is when level 2 market data kicks in. By displaying various buy and sell orders entered in the trading system, level 2 gives users in-depth insights into the supply and demand of a stock at different price levels. They can then use this information to better analyze and identify trading opportunities.
The power of data transparency is well recognized in the finance industry. To further help investors better leverage data, service providers need to present data in an easy-to-read format. For instance, instead of presenting company fundamentals with standard financial statements, many investing apps turn complex and voluminous data sets into easy-to-read graphs. Features such as the short interest graph, which displays the total number of shares of a particular stock that have been shorted, help investors understand market sentiment at a glance.
Interestingly, many investing apps either have too much data, which make it hard to navigate through the app, or they lack sufficient data for the sake of simplicity. However, TradeUP, a fintech-based investing platform, strikes a perfect balance between simplicity and professionalism. Featuring real-time level 2 data and a variety of useful graphs and diagrams, TradeUP aims to provide users with a data repository in the most user-friendly form. Moreover, the app's offering of interactive charts allows users to analyze data points with a few clicks through adjustable screens. Launched in Jan 2020, TradeUP has established a loyal customer base with its sleek interface and intuitive features.
Brokerage services in TradeUP are offered by Marsco Investment Corporation. Download TradeUP in the Apple App Store or Google Play for free. For more information, please visit TradeUP's website: https://www.itradeup.com/. Marsco Investment Corporation is a registered brokerage firm at SEC (CRD:18483; SEC: 8-36754), a member of FINRA/SIPC and a member of DTC/NSCC, regulated by the US Securities and Exchange Commission and Financial Industry Regulatory Authority.
All investments involve risk, including possible loss of principal. Past performance of a security, market, or financial product does not guarantee future results. Electronic trading poses unique risks to investors. System response and access times may vary due to market conditions, system performance, and other factors. Market volatility, volume, and system availability may delay account access and trade executions. The contents of this article shall not be considered a recommendation or solicitation for the purchase or sale of securities, futures or other investment products.
View Comments and Join the Discussion!
Posted-In: Fintech Press Releases