TradeUP's User Base Continues To Grow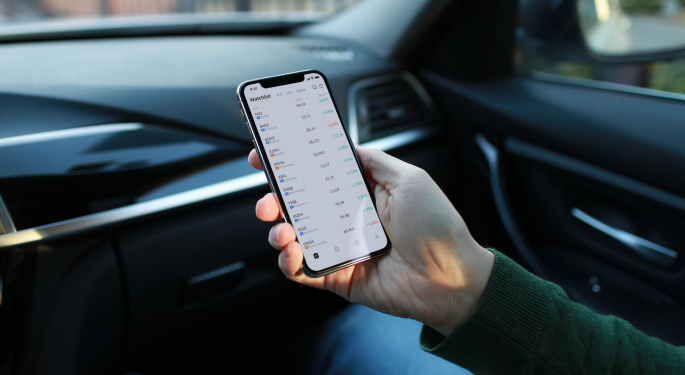 Despite the stock market's rebound from the coronavirus-fueled sell-off since late March amid hopes that the U.S. economy may reopen soon, some analysts say the speed and timing of the economic recovery will remain uncertain. Interestingly, many investing apps popular with millennials have seen a surge in trading volume and new accounts as younger investors flocked to these platforms to take advantage of the market's recent volatility.
Investing apps, thanks to their offering of zero-commission trades, have made it easier for people to invest. However, low fees are not the only feature that appeals to millennials. As digital investment platforms have grown exponentially over the past few years, millennials also appear to be attracted to those who can tailor services to meet their needs and solve existing gripes.
TradeUP, a commission-free investing app launched in January 2020, has drawn a younger demographic with its customer-oriented strategy. In addition to a sleek and intuitive interface, the app also constantly hosts events such as the paper trading competition, which may be helpful for users seeking to gain market knowledge and experience.
"One of the biggest highlights of fintech revolution is the drive towards greater simplicity and accessibility. As an investing platform, you need to simplify your interface so as not to overwhelm inexperienced users with overabundant industry jargon. For instance, TradeUP enables users to evaluate their investment returns against the major indexes in a simple, self-explanatory graph," said Ryan Song, director of TradeUP. "However, that does not imply a lack of analytics. We still make advanced tools available to investors, giving them the opportunity to explore and grow."
Song said, "Zero commission is only the beginning of financial inclusion. The industry still has a long way to go. Being a part of it, TradeUP takes a holistic approach by constantly involving our customers in innovation, getting their feedback and ensuring our biweekly updates are tuned to their needs and priorities."
TradeUP has several promotions available, including sign up and referral bonuses. According to Song, a predominant proportion of new signups now comes from TradeUP's referral program.
Commissions Disclosure
Zero-fee or commission-free trading means $0 commission trading on self-directed individual cash or margin brokerage accounts that trade U.S. exchange-listed stocks and ETFs online. A $0.65 per contract fee applies to options trades. For more information, see our full pricing details: https://www.itradeup.com/pricing/commissions-us.
Brokerage services in TradeUP are offered by Marsco Investment Corporation. Download TradeUP in the Apple App Store or Google Play for free. For more information, please visit TradeUP's website: https://www.itradeup.com/. Marsco Investment Corporation is a registered brokerage firm at SEC (CRD:18483; SEC: 8-36754), a member of FINRA/SIPC and a member of DTC/NSCC, regulated by the US Securities and Exchange Commission and Financial Industry Regulatory Authority.
All investments involve risk, including possible loss of principal. Past performance of a security, market, or financial product does not guarantee future results. Electronic trading poses unique risks to investors. System response and access times may vary due to market conditions, system performance, and other factors. Market volatility, volume, and system availability may delay account access and trade executions. The contents of this article shall not be considered a recommendation or solicitation for the purchase or sale of securities, futures or other investment products.
View Comments and Join the Discussion!
Posted-In: TradeUpFintech Press Releases