Think Well, Think Different: 4 Things To Think About When Creating A Company Culture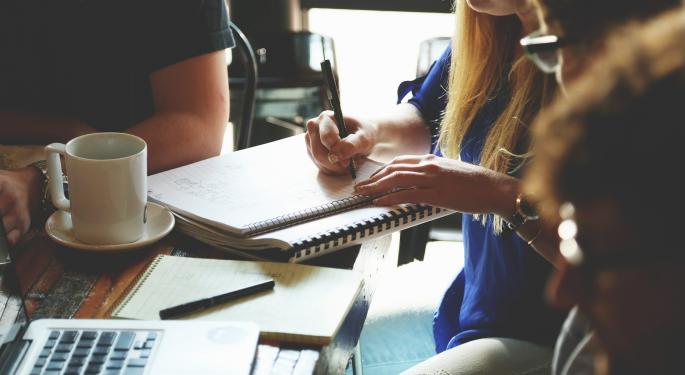 Think Well, Think Different is a series of columns devoted to discussing trends in fintech, both from the consumer and founder points of view. Click here for previous columns.
What we value is hard to achieve. Things like physical fitness require discipline. Spirituality requires practice. Education takes years of incremental challenges. Marriage requires patience and understanding. Creating a successful business is no different—it requires courage and determination.
In my experience, one of the hardest parts of building a business is creating a company culture. Building a company culture that reflects the mission and vision of the founder is as hard as starting the business in the first place. Well, almost.
Everyone talks about company culture because it is hard to build and difficult to maintain. It is the reason you read so much about company culture in CEO interviews, entrepreneur blog posts, and motivational Instagram feeds.
One of the tensions in creating a company culture is something each of us faces in our careers: idealism versus practicality. Idealism is the pursuit of the pure form of values, even unrealistically. Practicality is the exceptions and rationalizations we make to our ideals to be able to function in a complex world. In other words, the way we wish the world was versus the way it is.
Ideally, we are able to harness this tension to form the right mixture of the two. Inspiration in ideals is necessary to give the company purpose, whereas the values must be realistic and helpful enough to support the decisions facing your team each and every day.
Here are four considerations when approaching the battle between idealism and practicality within the culture of your company.
Leaders bring the weather. Organizations tend to take on the personality of the leader. Your team looks up to your team leader the same way an entire company of people looks up to the CEO. How you approach culture will dictate how serious it is treated by your team. The best cultures and the best leaders provide the values in a way that supports day-to-day decisions.
Understand the tradeoffs. Allowing practical concessions to your company culture is an example of a tradeoff. Bad company cultures are either nonexistent or asking team members to fight against their own human nature (and sometimes common sense) in order to maintain the company culture. An example of a conflicted company culture is the large bank that claims to value its people but enforces a strict travel policy where the cheapest flight must be booked even if it is three stops and 12 hours of travel. Here, the tradeoff may mean spending a little more on travel expenses to value your peoples' time and energy.
Another example of a tradeoff could mean sacrificing revenue or market share to honor a core value of the company. A digital, financial services lead aggregator can maximize profitability by selling a lead as fast as possible and as many times as possible. A lead generator that decides to curate the lead and offer a more human experience – collecting information, vetting providers and placing the lead with the right match – is sacrificing volume and (likely) revenue based on ideals to benefit the consumer.
Both models can operate as a successful business, just not at the same time, which is why the company must be aware and honest about the tension between the ideal and the practical.
Release control. The hardest part of the tension in building a consistent company culture is knowing what you can control and what you cannot. You are in control of your message but not in control of how it is received. You are in control of your policies and procedures but not in control of how your clients or customers will behave. Recognizing that people are not going to buy your product simply because of the goodness of the employees is helpful in remembering the realities of your business.
It will be hard. In business, being first and being wrong feel the same. When defining your company culture, you have defined the company. There will be uncertainty, second-guessing, and the temptation to change course all the time. Fight that urge with the discipline of a marathon runner or surgeon. Do not enforce discipline, however, to such a degree that you squeeze the flexibility right out of your people.
Whether you are thinking about starting a company, just started a company, or leading a company or a large group of people, you know there is a lot to balance. That balance between values and practice can determine a company's potential. Too idealistic, and the company cannot be taken seriously. Too practical, and the company will not motivate or retain employees or customers.
The hard thing for any company is striking the proper mix of purpose and execution. That's why we place such a high premium on culture; it's the company equivalent of diet and exercise.
The preceding article is from one of our external contributors. It does not represent the opinion of Benzinga and has not been edited.
Posted-In: contributorsFintech Opinion Best of Benzinga
View Comments and Join the Discussion!