Data Is Creating A Faster, Smarter And Safer Class Of Retail Investor—And They're Turning To Real Estate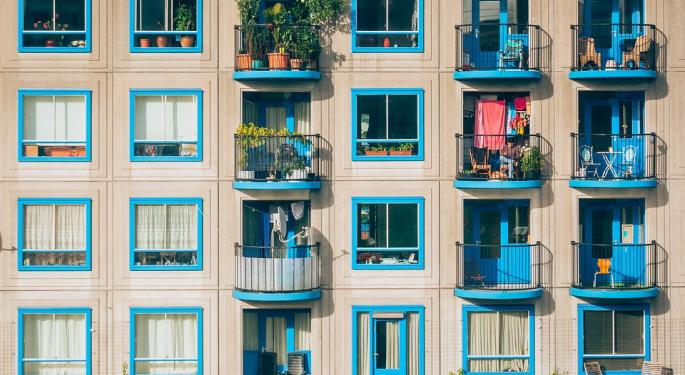 From anemic growth in bond and fixed income investments to growing volatility in the equity and currency markets, retail investors with an eye toward growing their money long term have their work cut out for them. Now that the oldest of the millennial generation is nearing 40, the bulk of investment savings are becoming concentrated among the most financially cautious generation ever.
This combination of macro factors might seem to pose a challenge to those in the investment business, and in some legacy cases it has been. However, the emergence, growth and multi-billion dollar capitalization of financial technology (fintech) companies and products is enabling industry-changing innovation in the consumer investment space. The rise of fintech startups has expanded access to novel investment products and also created a more informed, confident retail investor.
That's at least the sentiment from Eran Roth, founder and CEO of the online real estate investment platform iintoo.
"Ever since the 2008 financial crisis, investors have been searching for alternatives to stocks," Roth said. "This shift, coupled with dramatic changes in our relationship and access to technology, has completely changed the investing process."
From this, Roth came to the same realization that many fintech company founders arrive at: develop technology to meet the demand not being matched by the legacy financial firms and deliver it straight to consumers. This model could not only provide average investors access to previously restricted asset classes, but could also increase the financial literacy of retail investors through greater access to data in a more actionable format.
"The same way you now buy shares on E*Trade Financial Corp (NASDAQ: ETFC), order a car on Uber and book a flight on Expedia Group Inc (NASDAQ: EXPE), you can easily invest in [alternative asset classes]," explained Roth. "iintoo has been able to add greater security and transparency to what were once considered alternative investments. By being able to leverage 30 plus years of historical data on commercial real estate in the US, we have been able to offer our investors access to premium deals that have returned an average of over 16 percent."
Ease of consumer access is the thesis of iintoo's platform, which allows investors a la carte access to invest in specific real estate projects and properties. Not only does the platform aim to provide retail investors access to a previously capital-restrictive asset, it narrows the iris to highlight each investment options' specific characteristics to help investors make informed investment decisions.
While providing access and information to retail investors made the actual process of real estate investing easier, Roth realized iintoo would need to provide novice real estate investors more peace of mind to introduce them to a new asset class.
Roth said, "We realized the chief concern holding people back from investing in commercial real estate was the fear of losing their principal. There's an elasticity to the risk-reward equation that can both appeal and repel investors."
That missing piece has been a key occupation of Roth's company, which led to its most recent addition to iintoo—Epiic, a hedging tool that protects investors' initial capital.
"With Epiic," explained Roth, "we found a way to hedge that fear and lower risks associated with this type of investment. Epiic is a first-of-its-kind real estate investment product that provides principal protection for private accredited investors. It is supported by insurance provided by an affiliate of Everest Re Group, Ltd. a leading international reinsurance and insurance organization"
However, unlike simply providing the iintoo platform and making the most of its data, protecting investors' downside is less a question of access and more one of scale.
"Insurance policies and hedging products for investments existed in the past, but it was only afforded to ultra-wealthy individuals or corporations that invested much larger amounts," Roth explained. "By grouping small retail individual investors into a sizeable, multi-million dollar position, we were able to make the economics work – democratizing the investing model so that equity protection can be made readily available to everyone."
The rollout of products like iintoo reveal just how different the investment landscape is today compared to five or ten years ago. Retail investors working from home can now invest in the same asset classes as institutional investors while armed with comparable financial information.
"The Epiic product is part of the broader direct-to-consumer revolution that nobody can stop," said Roth. "Technology will continue democratizing the investment space and increase access to opportunities. Platforms like this afford the average investor the flexibility to experiment, which is very important to those taking advantage of alternative investments."
View Comments and Join the Discussion!
Posted-In: Fintech News REIT Education Entrepreneurship Topics Crowdsourcing Management Best of Benzinga