Prepaid Financial Services Prepares IPO, Moves Into Asian & African Markets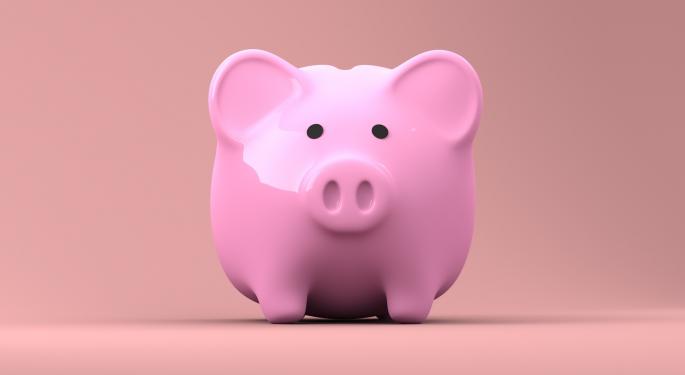 Founded in 2007, London-based Prepaid Financial Services Limited provides payment technology solutions such as e-wallets, consumer cards and online cardholder services.
CEO Noel Moran is a fintech magnate with extensive experience in the industry.
Following 10 consecutive years of revenue increases — the company took in $58.9 million in 2017 — Moran is planning a 2019 initial public offering.
The Company
Prepaid Financial Services has developed its offerings with tools such as machine learning, artificial intelligence and big data to cater to a demographic of tech-savvy millennials.
It's a market that Moran believes will be the next growth area for the fintech sector as a whole.
"It's what they know. Millennials already enjoy up to unlimited data. This is their time; this is their space. Previous generations can still be cash-attached, and millennials less so."
In the view of Prepaid Financial, machine learning is not just a buzzword, but the path forward.
"Quickly, we realized that you need data for machine learning to work, and PFS has a 10-year data set. Innovation is at the heart of everything we deliver, and PFS has been helping to future-proof fintech for years," the CEO told Benzinga.
The company's technology lab will move to a state-of-the-art new facility in 2019, Moran said.
"Think about it. Now, if you lose your phone, it doesn't matter: the cloud has already taken care of your problem. Through the power of AI, your device never stops learning how to be more useful to you and calculating ways to operate faster and more efficiently."
To learn more about other companies in the space, check out the Benzinga Fintech Summit, a gathering of the top leaders in payments, lending, capital markets, blockchain and cryptocurrencies in San Francisco Nov. 14.
The Future
When asked about the industry's outlook in the next year, Moran touched on one of the most crucial aspects of technology-based payment services: security.
"In 2019, we predict that the global financial services community will be reassuring consumers about robust security features to encourage higher levels of uptake. Security is paramount, and the potential for anti-fraud within the broader financial services sector is phenomenally exciting."
Machine learning development and increased R&D spending are improving the capability to outsmart potential fraudsters, Moran said.
The CEO expects that skin-attached payment identification will be commonplace in the next five years.
"Contactless limits may also increase in many countries. IoT will grow and, to a certain extent, smart homes are already here with heating and house alarm apps."
Prepaid Financial Services operates in 24 countries and plans to expand into North America, as well as several countries in Africa and Asia.
Related Links:
'We Came Out Of Nowhere': How ClickSWITCH Simplifies Banking, Account Management
Fintech Startup Alpaca Releases Commission-Free Trading Platform
View Comments and Join the Discussion!
Posted-In: Benzinga Fintech Summit Mobile Banking Noel Moran Prepaid Financial Services LimitedFintech News IPOs Interview Best of Benzinga