How Yapstone Plans To Expand In Complex Markets Using Its Transact Platform And $100M In VC Funding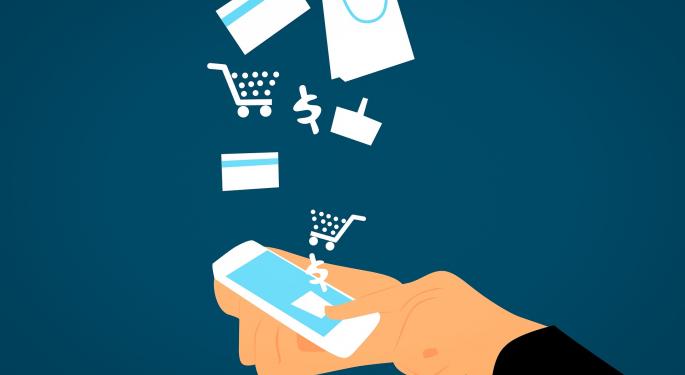 The Benzinga Fintech Summit is a gathering of the top leaders in brokerage, payments and cryptocurrencies in San Francisco Nov. 14. Ahead of the Summit, Benzinga is profiling fintech thought leaders who are speaking at the event.
For this installment, Benzinga interviewed Sanjay Saraf, CTO of Yapstone.
Benzinga: How is technology changing the global payments ecosystem?
Saraf: Technology commonly referred to as "fintech" is the backbone of global payments. This is now true for both in-store and online. Technology has been enabling basic card processing for many years; now, advances in fintech are making it possible to process online and mobile transactions in split seconds and for payments in retail locations to be completely self-service.
But clearly, the most impactful change has been how fintech has made it possible for anonymous buyers and sellers to interact on marketplaces, such as Uber, HomeAway, and a multitude of sharing economy businesses. This has taken the user experience to a new level and friction involved in payments is completely removed for buyers and sellers.
What is the role of players like Yapstone in developing new technologies for different payments segments? How does your new Transact platform address that?
Technology has ignited major changes in the way business is done in general. When innovation is introduced to an ecosystem, payments become increasingly more complex and need to evolve with the industries they serve. This often involves accepting new payment methods, adhering to updated regulations, and protecting against evolving fraud sophistication.
Yapstone's new Transact platform is addressing these trends by delivering next-level customization to highly complicated business models. Because the platform is built on a foundation of micro-services, we are able to deeply configure tailored solutions, specific to the businesses we serve. In simple terms, our technology supports the organic business functions of individual marketplaces, so that sharing economy leaders can conduct business as their marketplace is designed, rather than around a general payment API.
How has Yapstone's $100 million VC funding factored into its technology infrastructure? What areas is the company investing in?
Yapstone is a very product and engineering-centric company. The CEO and board have invested significantly in technology and almost half of the company resources are in product and engineering roles. Currently, the company is investing in a micro-services architecture and implementing modern and scalable No SQL technologies. In addition, Yapstone is further investing in enhancing its API platform and data platforms for AI/ML. All of these technology investments are to ensure we can support marketplaces globally with local payment methods and with a specific focus on vertical specific capability.
Fintech funding rounds are getting larger, some consolidation is occurring, and the space in general is maturing. Yapstone could be considered an example of this—is there still room for small startups to have a major impact? What verticals are ripe for disruption?
There is still significant room for growing companies like Yapstone and new startups to disrupt many parts of the payments ecosystem. For example, Blockchain holds significant promise for cross-border instant settlement and even for managing complex KYC. Companies focused on AI and ML technologies applied to fraud management are also critical for further enhancing global payments.
Five years ago, what did you think would happen in fintech? What has ended up happening relative to your predictions?
Five years ago, I was extensively involved in e-commerce and then in peer-to-peer money transfer. At that time, I felt that data technologies and peer-to-peer commerce was on the brink of driving the next wave of digital transformation. I feel with the fast evolution of sharing economy and global marketplaces, the peer-to-peer commerce prediction has come true. Data technologies continue to provide the backbone for fintech in many areas such as advanced fraud management, chatbots to perform tasks and respond to customer needs, and optimizing conversion and customer experience.
Posted-In: Benzinga Fintech Summit Blockchain payments Sanjay Saraf YapStoneFintech Interview Best of Benzinga
View Comments and Join the Discussion!