Have You Ever Had To Fight Your Boss For The Company Card? Now, There's An App For That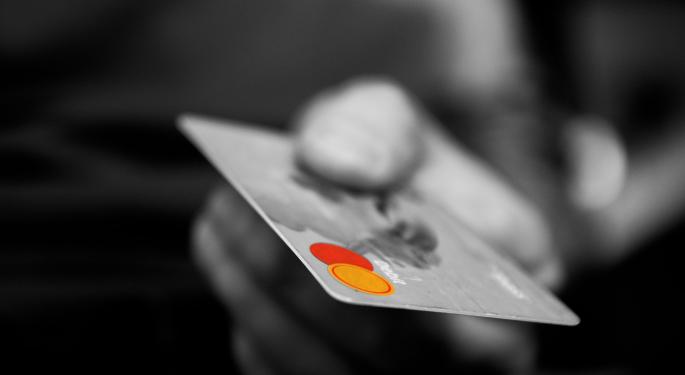 Benzinga is rolling out the Fintech Focus podcast, a series of interviews with leaders in the fintech space.
Our third episode features Andrew Jamison, founder and CEO of Extend, a fintech startup that sells technology to credit card issuers that allows their corporate card clients to share their company credit cards with their employees.
To quote Fintech Focus co-host Spencer Israel, "This is a product that I remember thinking to myself during the interview, 'Wow, I wish we had this at my job.'"
Listen to the full episode here.
Key quotes:
"In an instant, in the same way as through Venmo you might actually move money to someone, with Extend, in an instant, you can from the base of your credit card go and spin off an instant card account number, that just simply by having an email address, you can actually go and extend a card account number to an individual, which has a set limit and a certain expiration in terms of the time they can use it, a day, a month, a week."
"The more we dug into this, the more examples there were when people were using their cards instead of actually being able to use a company funded account. And when we looked into the size of that opportunity, we basically went and looked at expense management solutions providers, we looked at that data and saw how much volume, how much was charged on cards that weren't corporate cards. And then we estimated the US alone, to be an opportunity of about in the region of 400 billion dollars, so a really sizeable opportunity."
"Banks are pretty sticky. People trust banks with their money. And so our business model was not one of destruction for the sake of destruction. Our position on what I call Fintech 2.0 was a little bit, how do we partner now with networks, with banks, to actually bring better capabilities to their customers. And it wasn't just about doing an end run. It was really about how can we bring technology, how can we bring a platform that allows these banks to extend the usage of something that people already have in their wallets?"
Want to learn more about other companies and executives in the fintech industry? Get your tickets to the Benzinga Fintech Summit in San Francisco here. Executives from payments companies Kabbage, Venmo and Plaid will be there.
Benzinga's Fintech Focus Podcast features conversations with the biggest names in fintech. Subscribe to the Fintech Focus newsletter to get a roundup of industry news delivered to your inbox weekly, and check out upcoming programming at Benzinga events.
View Comments and Join the Discussion!
Posted-In: Andrew Jamison Extend Fintech Focus paymentsFintech Interview Best of Benzinga