Cloud9 Technologies Wants To Change The Way Trading Desks Communicate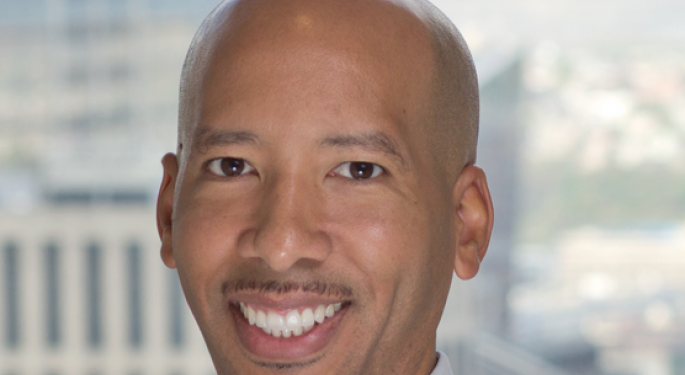 The Benzinga Fintech Summit is a gathering of the top leaders in brokerage, payments and cryptocurrencies in San Francisco Nov. 14. Ahead of the Summit, Benzinga is profiling fintech thought leaders who are speaking at the event.
For this installment, Benzinga interviewed German Soto-Sanchez, president of Cloud9 Technologies, who will speak on the "Trading Tools Of The Future" panel at the BZ Summit.
What is Cloud9 Technologies? What's exciting to you about the disruption it brings to the table?
Cloud9 Technologies is a cloud-based voice communications and data platform for institutional traders. The company was founded to address the lack of innovation in the trader voice industry, which still relies on 30-40 year-old legacy technology while managing the majority of global trading activity in asset classes such as fixed income, currencies and commodities. Cloud9 brings trader voice to the 21st century.
Specifically, our solution drives innovation and differentiation by: (a) embracing the cloud – trader desktops are no longer tethered to phone turrets and benefit from all the operational efficiencies of the cloud; (b) focusing on software not hardware – we provide an application, thus no longer necessary to have a rigid capex-heavy solution with long running deployment cycles; (c) providing better economics – our solution costs 30% to 40% less than existing legacy solutions; and (d) focusing on data – we generate a lot of trader voice conversation data, most of which was never available and has significant inherent value from an analytics point of view. This data can be strategically utilized to provide unique insight into market and trader activity.
As someone who jumped from life as an executive at a financial institution to leading a startup, what has stood out to you the most in the transition?
Putting the usual differences aside, what has stood out the most to me is the drive and determination I have seen at some financial institutions to truly embrace innovation and change. Financial institutions have a long way to go before being seen as hotbeds of innovation and change. Most institutions want to be perceived as technology companies but that transition will take time. Nevertheless, I have noticed a material change in the willingness of institutions to internally disrupt and take measured risks in order to promote innovation and change, which is a good sign and portends well for the future.
What trend in fintech are you paying the most attention to right now, and how is it impactful to what Cloud9 does?
I pay close attention to both general tech trends and fintech specific trends. On the general tech trend side, our business can be significantly impacted by developments in areas of machine learning, data science and distributed ledger technology – all of which can help to enhance or supplant existing workflows. Specific to fintech, developments and trends in the regulatory space such as MiFID II, trader communications and interoperability of applications on the trader desktop help shape the direction of our solution.
Meet leaders from the top fintech startups at the Benzinga Fintech Summit next month. Limited tickets available.
Fintech funding rounds are getting larger, some consolidation is occurring, and the space in general is maturing—is there still room for small startups to have a major impact? What verticals are ripe for disruption?
Absolutely – there is more room for small startups. In spite of funding trends, there are still a large number of industry problems that can be addressed by startups. This is most noticeable in the capital markets side of fintech, where there is still a dependence on vast amounts of decades old legacy technology and/or heavily manual processes that are prone to errors. This is further complicated by layers upon layers of interdependencies across such inefficient systems that require a piecemeal or thoughtful approach to innovation. While there are certainly major opportunities for startups, the opportunities are challenging.
Five years ago, what did you think would happen in fintech? What has ended up happening relative to your predictions?
I would go further back than five years ago. If I go back to the 2008 financial crisis, where I was acquiring distressed financial services assets, it became clear to me that the revamped regulatory environment combined with the legacy infrastructure prevalent at many institutions would require significant technological change. The lack of innovation at some places up to that point was shocking to me and led me to focus on the areas and companies that were driving fintech innovation fintech. Relative to my predictions, personal/consumer fintech has evolved as expected. Payments and consumer finance fintechs are everywhere, however capital markets fintech has evolved slower than I had hoped.
As I said before, we need more startups addressing capital markets issues. But it is also clear that it is very difficult to focus on serving the needs of highly regulated capital markets firms whose internal processes can be laborious and time consuming.
What advice would you give to someone with an idea that could disrupt financial services?
To the extent possible, not only understand your customer's needs but also their adoption requirements. For example, approval for adoption of a new solution within a financial services firm can be a highly challenging process given the various internal requirements, standards and systems that are employed. This can lead to a scenario where a perfectly-working, in-production solution at one firm is deemed as non-usable at another, due to differently aligned internal strategies. Regular communication with clients to ensure you're not only delivering innovation, but also the services they require is most important.
Courtesy photo.
Posted-In: Benzinga Fintech Summit capital markets Cloud9 Technologies German Soto-Sanchez traders trading toolsFintech Interview Best of Benzinga
View Comments and Join the Discussion!