Top West Coast VC On A Maturing Fintech Space: 'We're In The Very Early Innings Of Fintech Disruption'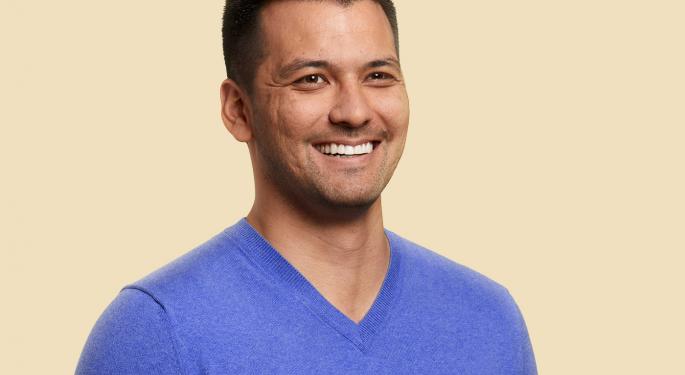 The Benzinga Fintech Summit is a gathering of the top leaders in payments, lending, capital markets, blockchain and cryptocurrencies in San Francisco Nov. 14. Ahead of the Summit, Benzinga is profiling the fintech thought leaders speaking at the event.
This first installment features an interview with a leading fintech venture capitalist: Canaan Partners' West Coast Partner Michael Gilroy.
BZ: Tell us about your background and current role in fintech.
My career started on Wall Street as an investment banker. I advised companies on private capital fundraises and M&A. That background has allowed me to have a deep understanding of the long-term financial feasibility of business models when evaluating businesses at the early stage. At Canaan, I am an investor and board member for companies across enterprise software and fintech.
BZ: What trend in fintech are you paying the most attention to right now?
The biggest trend in fintech right now is that all big brands are finally becoming fintechs. This is a trend that we've seen widely across Asia — with Ant Financial, Grab Financial and others — and we're starting to see it in the U.S. with Square Capital, Amazon Lending, Shopify Lending and Uber Cash. The infrastructure to power this trend is incredibly important as more tenured brands bolt on fintech products to further capitalize on their distribution advantages.
BZ: Fintech funding rounds are getting larger, some consolidation is occurring and the space in general is maturing — is there still room for small startups to have a major impact? Which verticals are ripe for disruption?
We're in the very early innings of fintech disruption. Most financial products are still fundamentally broken. I remain excited about the infrastructure layer of fintech in the U.S. in addition to a variety of opportunities across Europe enabled by new open banking standards.
BZ: What makes it interesting to deploy capital at the stages in which you invest?
If you believe, like we do [at Canaan], that disruption in financial services is just getting started, the early stages of investing are truly the most exciting. There's an abundance of seasoned operators coming out of financial services and tech now looking to build lasting products for consumers and enterprises alike. We're thrilled to continue working with founders who are as excited about the opportunity as we are.
BZ: Five years ago, what did you think would happen in fintech? What has ended up happening relative to your predictions?
Five years ago, the marketplace lending boom was just getting started. We predicted that lending didn't need to be verticalized, as there are fundamental limitations to underwriting based on fair lending, and borrowers will always take the best rate — we got this right. We also believed that a large ecosystem of B2B products would be built to support the marketplace lending ecosystem. We got this wrong.
BZ: What advice would you give to a fintech founder looking to solve a problem in financial services?
Building in fintech is different from many other verticals in tech. There are good laws in place to protect consumers; abide by them. Engage the regulator early and often and play by the rules. The best teams have a great blend of operational experience in financial services and tech. Having only one of the two usually doesn't work.
To meet thought leaders and the hottest fintech startups in person, be sure to grab your tickets to the BZ Summit before they sell out.
Related Links:
Why Square Is Guggenheim's Top Fintech Pick
Detroit Fintech Association Hosts Network Event: 'It's A Golden Age Of Investment And Innovation'
Posted-In: Benzinga Fintech Summit Canaan PartnersFintech News Events Interview Best of Benzinga
View Comments and Join the Discussion!