3 Emergent Technologies At The Forefront Of Redefining The World Of Retail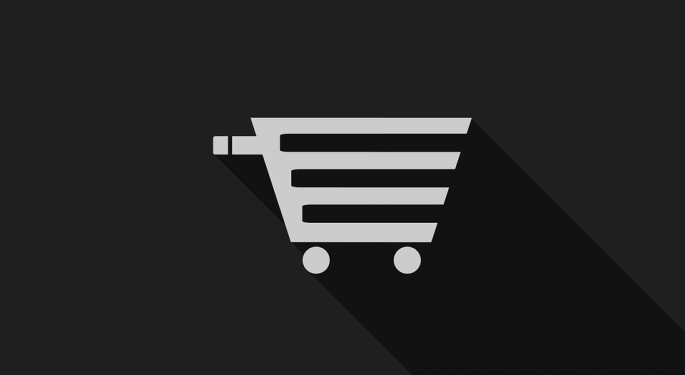 The retail industry is perhaps the fastest-evolving industry in the last two decades. Part of this fast-paced evolution is the retail industry's unforgiving natural selection, weeding out companies that refuse to evolve or change with the times. History is littered with scores of retail brands that have faded away into oblivion because they were simply unable to transform and reinvent themselves. The likes of Sports Authority, Hollywood Video, HH Gregg, Borders Book Store, and Circuit City are some of the iconic brands that have gone extinct.
Interestingly, tech firms such as Amazon.com, Inc (NASDAQ: AMZN), Jet.com (OTC: JTCMF), and Alibaba Group Holdings, Ltd. (NYSE: BABA) are currently exerting incredible market pressure on companies operating in the traditional retail landscape. The fact that Amazon successfully pulled off the acquisition of Whole Foods is further evidence of the inevitability of the tech-driven world of retail.
While some bears are quick to make doomsday predictions about the wholesale death of the retail industry, but the fact remains that the retail industry is only staying true to its love for constant change. This piece provides insight into three emergent technologies that will continue to drive the evolution of retail within the next decade.
1. Automation
Automation is an attractive siren to retailers – it gives them the lure of lower labor costs, happier customers, improved productivity, and better margins. The last couple of years has revealed some interesting attempts to automate retail processes. In May, Flippy, the hamburger-making robot resurfaced in a California chain after an original debut that lasted only one day in March. In China BingoBox has debuted as another interesting unmanned retail store similar to Amazon Go in the U.S. In fact, there's a rumor making the rounds that Microsoft is already in talks with Wal-Mart to make its own unmanned stores to stay competitive against Amazon.
2. Blockchain Technology
The potential of blockchain technology to disrupt the retail industry can't be overemphasized, considering the huge volume of data that shoppers generate.
Shoping is helping retailers leverage blockchain technology to improve their competitiveness against tech driven competitors such as Amazon with its creation of the world's first decentralized shopper profile stored the blockchain. Shoping's app provides retailers with a universal shopper profile that facilitates an incredibly personal shopping experience on the retailers' stores, apps, and websites based on their shopper preferences and their purchase history data.
Using blockchain technology, Shoping is able to ensure that shoppers maintain full control of their data by enabling them to choose what data to share with retailers. In sharing their shopping data, consumers are able to use a unified waitlist to shop in different places and to access faster checkout times without filling repetitive forms at checkout across all the stores where they shop. The retailers are also able to connect with their customers at a more personal and targeted level using data from previous purchases and personalization IQ games.
The best part is that using Shoping allows customers to be rewarded with cryptocurrencies for being a part of the data marketplace. The shoppers can redeem the token for gift cards which can be applied towards purchases among other uses.
3. Artificial Intelligence
The retail industry has grown incredibly competitive, buyers are highly informed, and the barriers to adopting technology are increasingly being lowered.
Retailers are starting to leverage artificial intelligence, accelerated analytics, and deep learning to get insights into the behavioral psychology of their customers. At the simplest level, artificial intelligence can help retailers identify a customers' intent and then incentivizing the customer to take action that will result in a sale.
Beyond facilitating increased sales, retailers can still leverage artificial intelligence to enable guide in-store navigations using voice recognition and onboard touch screen displays. AI could also help consumers connect their shopping activities with the Internet of Things for seamless ordering of supplies, parts, and services without any significant manual involvement.
Posted-In: BlockchainFintech Topics General Best of Benzinga
View Comments and Join the Discussion!