Hello Detroit: FinTech Consortium To Open Flagship North American Incubator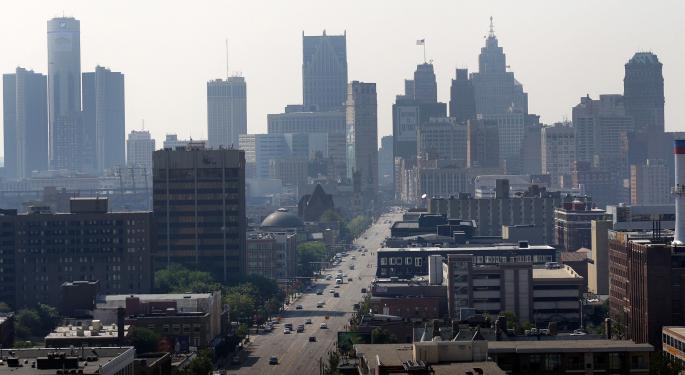 FinTech Consortium, a global firm boasting success in Bahrain and Singapore, announced plans to open a North American fintech hub and incubator in Detroit's central business district.
The Detroit FinTech Bay will occupy two floors in a former bank building on West Michigan Avenue and be led by Rick Frisbie, former chair of RobustWealth and veteran executive of Franklin Templeton.
Why It's Important
The coworking space will host leadership courses, hackathons, demo days and other networking events to stimulate a community vying for a spot on the financial scene.
"We are pleased to work towards accelerating Detroit's position in the FinTech ecosystem," Gerben Visser, founder of FinTech Consortium, said in a press release. "The new hub will further the development and acceleration of FinTech startups, as well as foster interaction between investors, entrepreneurs, government bodies, and financial institutions."
It will also support the efforts of Detroit fintechs like Quicken Loans, AutoBooks and Benzinga, as well as the recently founded Detroit Fintech Association.
"Detroit was chosen for the flagship North American location because of the region's raw talent for innovation and technology," Frisbie said. "Blockchain and other FinTech solutions are disrupting society much like the auto industry did a century ago. Detroit has all the right ingredients to be significant in this growing market, and it's an ecosystem I'm energized to join and nurture."
What's Next
Renovations on the Detroit FinTech Bay's office will begin this summer, and the space will open in early 2019.
Related Links:
StockX, AutoBooks CEOs Talk Tech In The Motor City At Detroit Fintech Association Gathering
Michigan Gov. Rick Snyder, Autobooks CEO Talk Detroit Startup Culture
View Comments and Join the Discussion!
Posted-In: Detroit Fintech Association Detroit FinTech Bay FinTech ConsortiumFintech News Best of Benzinga