SCOTUS Shakes Up The Online Gaming Sector In The US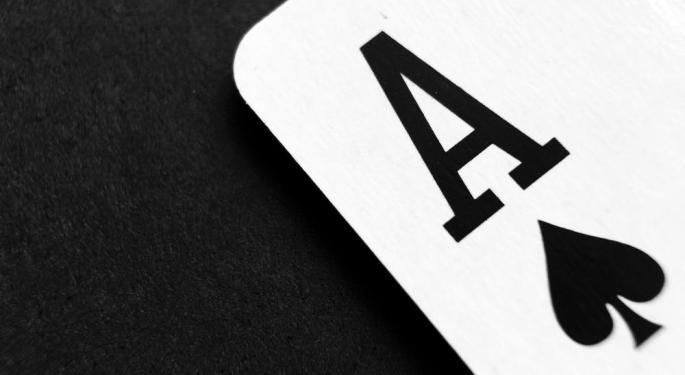 For the uninitiated, sports gambling in the United States has been strictly controlled by a 1992 act known as PASPA. The Professional and Amateur Sports Protection Act was sponsored by Sen. Bill Bradley of New Jersey. Ironically, it was the same state — New Jersey — that petitioned the Supreme Court to allow sports wagering. PASPA was signed into law by Pres. George Bush on 28 October 1992, effective on January 1, 1993. It prohibited US states other than Nevada, Oregon, Delaware, and Montana from offering sports betting. Former New Jersey governor, Chris Christie worked tirelessly to bring sports betting back to the Garden State, but it was his successor, Governor Phil Murphy (a Democrat) who signed sports betting into law in the state.
The pathway to legislation was fraught with difficulty, given that professional sports leagues like the NHL, NBA, NFL, and others were against legalizing betting on sports, since it may potentially undermine the integrity of players and the game. Nonetheless, on 14 May 2018, a months-old legal wrangle resulted in a 6-3 ruling by the Supreme Court in favor of states determining their own legislation regarding sports betting. While the SCOTUS ruling is specifically about sports betting, online casino aficionados are taking heart from the legislation. As soon as the ruling was handed down, New Jersey lawmakers rushed to get the governor's signature on a bill that they had been preparing well in advance. It didn't take long for New Jersey to fully regulate sports betting, and now the same is expected across other states. Already, Pennsylvania is eyeing comprehensive sports betting regulations as are many other states (at least 17).
How Is Online Casino Gambling Affected by Recent Legislation?
There are currently 4 states in the US that permit some form of online gambling. These include Nevada, Delaware, Pennsylvania, and New Jersey. While the US is certainly light years behind other countries when it comes to liberalization of online gambling, there are many lessons to be learned from the UK paradigm. For example, Scams.info compiled a comprehensive review ranking online casinos in the UK for the current year. They found that there are several elements that need to be evaluated when it comes to determining the reliability and credibility of online casinos. Among the most important aspects to consider are licensing and regulation, terms and conditions associated with gameplay and bonuses, customer support and service, game variety etc. The regulatory elements are especially important in that they provide players with peace of mind.
As it stands, online casino players in the US are not prevented from gambling at offshore casinos. Indeed, this practice regularly takes place. However, US players have no recourse if they cannot cash out their winnings, or if the online casino refuses to make good on payments. For this reason, regulatory frameworks are essential elements in the online gambling debate. It is largely expected that online casino legislation in the US will follow the example set by sports betting. If individual states have carte blanche to regulate online casino without interference from the authorities (only an act of Congress can prevent online casino operations at state level), we will see this market expanding. The UK paradigm is important, in that it lays the groundwork for other countries with less-developed online gaming infrastructures to learn from one of the world's most advanced online gaming markets.
According to Scams.info, there are several points to bear in mind when it comes to evaluating a good casino. These include mobile functionality, multivendor providers, bonuses and promotions, support, and regulatory constraints. To evaluate whether an online casino is operating as a scam or not, the software providers should be checked. Fortunately, various licensing authorities can easily verify whether an online casino is on its books. These are some of the most important elements to consider when all the media hype about online casinos in the US is making its rounds. As yet, there are no operational online casinos outside of the 4 states listed, so it is important to test providers based on regulatory agencies in individual states.
View Comments and Join the Discussion!