As Canada Legalizes Cannabis, 'The 420 Investor' Alan Brochstein Looks Forward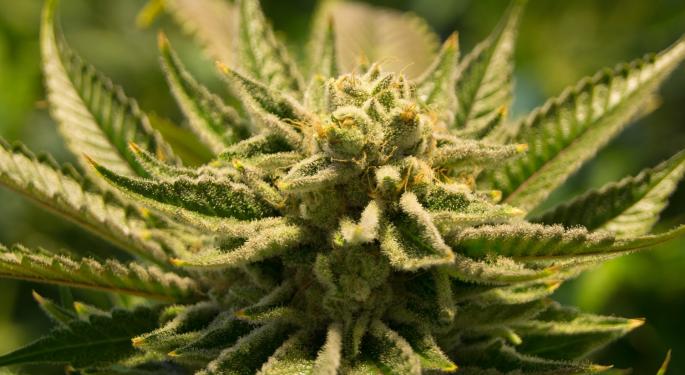 Cannabis investors can't afford to miss the Benzinga Cannabis Capital Conference, a premier gathering of investors and entrepreneurs painting an honest picture of the opportunities and challenges in cannabis investing. Space is limited—get your tickets before they sell out.
Ahead of the conference, we're interviewing the speakers who will deliver key insights on the cannabis space at the BZ Cannabis Capital Conference. This installment features New Cannabis Ventures founder Alan Brochstein.
Quickly give us your background—why are you passionate about cannabis?
I am a long-time financial analyst who stumbled into the wild west of publicly-traded cannabis stocks back in 2013. I had been a college-age consumer, but legalization was an important issue philosophically to me as a Libertarian even earlier in my life. Even as a young teen, I didn't understand why cannabis had been made illegal, and today my advocacy has evolved even further, as I better understand the medical benefits and the social issues of prohibition.
What is the most exciting opportunity in the cannabis space right now?
There are many exciting developments, but one that really stands out is the success of some cannabis-focused investment funds in raising and deploying capital. Access to capital from traditional sources has been largely unavailable to cannabis companies due to federal illegality raising the risk to investors, so the importance of this emerging source of funds is substantial.
There are still massive challenges for the nascent cannabis space to overcome—what is the most pressing of those challenges?
There are several burdens imposed on the cannabis industry in the U.S. due to federal illegality. The inability of academic institutions to do medical research is a big problem, as it leaves everything just anecdotal for the most part, but I find the onerous burden of 280E taxation to be the biggest challenge. Cannabis operators are unable to deduct normal business expenses, a restriction that can push marginal federal income tax rates to 80% or higher.
I think another big burden, which is imposed at the state or local level, is the inability to have social consumption. Bars serving alcohol are quite normal, but even in states with advanced legal programs, the cannabis lounge doesn't exist.
How should the industry advocate for a cannabis regulatory framework that will allow for safe, sustainable growth?
Whether it is in Canada or in the United States, the industry needs to understand that the path to legalization is likely to occur in stages. Programs may be overly strict in terms of regulations by limiting qualifying medical conditions or even restricting the formats of cannabis products, but the industry should support what appear to be disappointing programs and then work to improve them over time.
What big surprises do you predict occurring in cannabis in the next three years? Will a big legacy tobacco or alcohol incumbent invest in the space, or something else remarkable?
We have seen tobacco and alcohol companies make investments in Canada already, and I expect more of this will take place. One thing that I think could surprise people is how much more "medical" cannabis will become, with pharmaceutical companies investing in the space and developing proprietary cannabis-based medicines.
While I don't see full federal legalization on the near-term horizon, I expect the government to have a more rational policy that permits operators and states to move forward without fear of crackdown from the federal government, and this less risky environment is likely to lead to the emergence of some massive cannabis operators in the United States, some of which will produce annual sales well above $100 million. Larger companies that are better able to handle the high degree of regulation ahead will be best equipped to prosper.
Any other thoughts?
The publicly-traded cannabis stock sector has evolved rather dramatically. Compared to 2014, it better reflects the true industry. Yes, there are still pump and dumps, but these days there are a substantial number of companies raising and deploying large amounts of capital and generating significant revenue. For those investors who take the time to find the higher quality companies that are executing on their plans, following the market can be very rewarding as a long-term investor.
View Comments and Join the Discussion!
Posted-In: 420 investor Alan Brochstein Benzinga Cannabis Capital ConferenceCannabis Fintech Interview