TradingView: The Charting Software And Networking Destination For Traders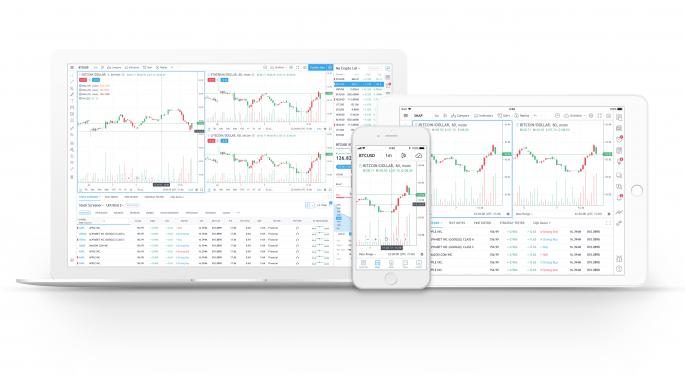 The Benzinga Global Fintech Awards are a yearly showcase of the greatest advents in fintech from leaders and visionaries in the worlds of finance and technology. This year, we have executives, developers and innovators from the likes of Facebook, Amazon, IBM, JP Morgan, Zelle, TD Ameritrade, TradeStation, Fidelity, and so many more.
The BZ Awards is an oscar-like event to showcase the companies with the most impressive technology, who are paving the future in financial services and capital markets. In preparation for its biggest installment yet this May, we're profiling the companies who have moved to the final round of judging for the BZ Awards. In this feature we focus in on TradingView.
What does your company do? What unique problem does it solve?
TradingView is one of the largest financial platforms for self-directed (DIY) traders and investors. We aim to democratize trading and investing by offering a state-of-the-art financial & social platform at a modest cost.
Who are your customers?
Mostly millennials but our audience includes people of the senior generation as well. Most of our incoming traffic comes from english-speaking countries but we also have a strong presence around the world.
How long have you been in business?
We began our journey in 2011 and have been growing organically ever since.
Where are you located?
We are NY-based.
Who is your company's leadership? What kind of experience do they have?
The team is led by Denis Globa, Constantine Ivanov and Stan Bokov.
Who are your investors, if any?
Numerous angel and institutional investors.
Is there anything else Benzinga should know about your company?
We help everyday traders and investors become successful by providing professional tools at a fraction of the cost. We are disrupting the world of finance and becoming the new industry standard as more and more businesses and corporations around the globe are beginning to use our tools (CME Group, Investopedia, Investing.com, Zacks and even national exchanges).
Posted-In: Benzinga Fintech Awards Investing Retail Trading TradingViewFintech
View Comments and Join the Discussion!