The Benzinga Global Fintech Award Finalists That Are Solving Problems Through Payments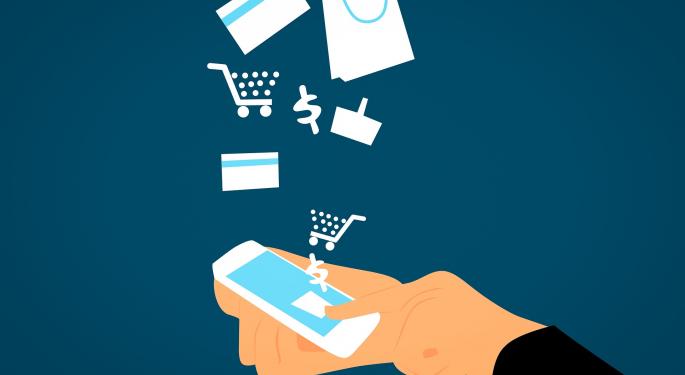 The Benzinga Global Fintech Awards are a yearly showcase of the greatest advances in fintech from leaders and visionaries in the worlds of finance and technology. This year, we have executives, developers and innovators from the likes of Facebook, Amazon, IBM, JP Morgan, Zelle, TD Ameritrade, TradeStation, Fidelity and so many more attending the Oscars of Fintech.
The BZ Awards are half party, half business development bonanza—they're a rare chance to meet and network with everyone in finance from CNBC's Josh Brown to the head of financial services at Facebook to the heads of trading at every major brokerage.
To offer more clarity on who is competing for the prize of most innovative in each category, Benzinga is breaking out the finalists in each category and offering more information about what they do.
The finalists for the Solving Problems Through Payments category are:
AfterBanks
Description: AfterBanks provides an universal API to connect to all banks.
Apruve
CEO: Michael Noble
Description: Apruve is revolutionizing the way businesses buy from each other, making extending a revolving line of credit as easy and risk free as accepting a credit card.
Contract Simply
CEO: Will Mitchell
Description: Contract Simply's cloud-based construction loan software, and the CSPay feature improves efficiencies while reducing risks within the construction loan environment. It's one of many ways it's differentiating its product and service within the crowded fintech marketplace.
dLocal
CEO: Sebastián Kanovich
Description: dLocal is a 360 payments technology platform designed to handle mass online payments in emerging markets such as LATAM, APAC and India.
fispan
CEO: Lisa Shields
Description: FI.SPAN is a services management platform that allows banks to deploy new business banking products rapidly. It curates (and pre-integrate) third-party fintech solutions, which banks can use alone or in concert with their internal capabilities to develop composite products.
Goldmoney
CEO: Roy Sebag
Description: Goldmoney is the easiest way to invest in physical gold and silver bullion online. It safeguards nearly $2 billion of assets for clients in 150 countries.
CEO: Steven W. Streit
Description: Green Dot is a pro-consumer bank holding company and financial technology innovator with a mission to reinvent personal banking for the masses.
Karmic Labs, Inc.
CEO: Mario Furgiuele
Description: Karmic Labs, Inc. is a financial services company that is leading the way in the convergence of payment cards and mobile software.
One, Inc.
CEO: Christopher Ewing
Description: One, Inc. is a digital payments platform built specifically for insurance carriers and managing general agents.
Paykii
CEO: Fabian Saide
Description: Paykii is a B2B global pay gateway connected to money transfer operators and financial institutions, allowing their customers to directly pay expenses around the world (utilities, health care, education, insurance) back in their home country.
TransferMate Global Payments
CEO: Terry Clune
Description: TransferMate is the market-leading, international choice for businesses worldwide that send and receive foreign currency payments.
Volante Technologies
CEO: Vijay Oddiraju
Description: Founded in 2001, Volante Technologies is a global leader in the provision of software for the integration, processing and orchestration of payments and financial messages within financial institutions and corporate enterprises.
WorldFirst
CEO: Jonathan Quin
Description: WorldFirst is a leading international payments provider that specializes in moving money around the world. As a fast-growing fintech, the company is dedicated to making international payments simple, fast and fuss-free for people and businesses with global ambitions.
WorldRemit
CEO: Ismail Ahmed
Description: WorldRemit is a remittance and money transfer service that is using technology to connect millions of people around the world to their loved ones back home. WorldRemit is pioneering mobile-to-mobile payments by digitizing both ends of the remittance process - the send and receive side - a major leap forward in a space where most remittances have only been digitized on the send side, if at all.
Zeek
CEO: Daniel Zelkind
Description: Zeek is a marketplace for consumers to buy and sell gift cards. Savvy shoppers enjoy face value discounts on hundreds of leading retail brands, and those with unwanted gift cards can quickly and securely turn them into cash or exchange them for a preferred brand.
Posted-In: Benzinga Global Fintech AwardsFintech Best of Benzinga
View Comments and Join the Discussion!