Benzinga Global Fintech Award Finalists For Best Robo-Advisor Are Changing The Wealth Management Field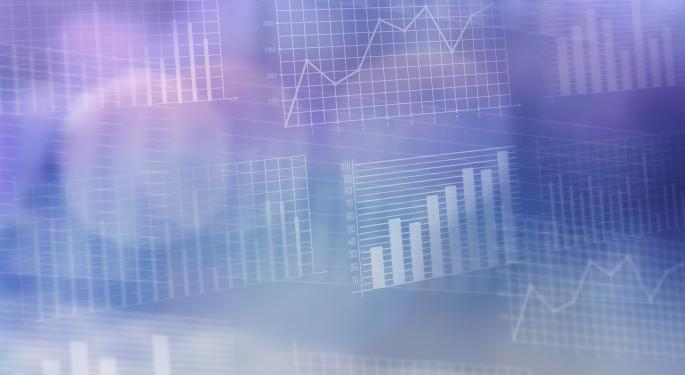 The Benzinga Global Fintech Awards are a yearly showcase of the greatest advances in fintech from leaders and visionaries in the worlds of finance and technology. This year, executives, developers and innovators from the likes of Facebook, Amazon, IBM, JP Morgan, Zelle, TD Ameritrade, TradeStation, Fidelity and so many more attending the Oscars of Fintech.
The BZ Awards are half party, half business development bonanza—they're a rare chance to meet and network with everyone in finance from CNBC's Josh Brown to the head of financial services at Facebook to the heads of trading at every major brokerage.
To offer more clarity on who is competing for the prize of most innovative in each category, Benzinga is breaking out the finalists in each category and offering more information about what they do.
The finalists for the Best Robo-Advisor category are:
Wealthfront
CEO: Andy Rachleff
Description: Wealthfront is an automated financial advisor.
WiseBanyan
CEO: Herbert Moore
Description: WiseBanyan is the world's first free financial advisor. WiseBanyan helps people save and invest for their goals for free. Over 20,000 people are reaching their goals faster, saving and investing towards $4.4 billion in goals all on WiseBanyan. It's popular with Millennials, parents, and first-time investors who didn't think they'd be able to start.
Betterment
CEO: Jon Stein
Description: Betterment is the largest, independent online financial advisor.
Bambu
CEO: Ned Phillips
Description: Bambu is a robo-advisor solution provider offering financial and consumer brands the ability to integrate and benefit from the ongoing digital transformation in wealth management. We market our services worldwide, capitalising on our traction to tap the growing robo-advisory market. Founded in 2016, the company is headquartered in Singapore by industrial experts Ned Phillips and Aki Ranin, and with subsidiaries in Hong Kong and the United Kingdom.
Gravity Investments
CEO: James Damschroder
Description: Gravity Investments is an Institutional RoboAdvisory company that works with Registered Investment Advisors, Broker/Dealers and Institutional Investors, in a collaborative fashion, to optimize and automate custom portfolio solutions; helping them to offer a white label robo advisor solution to their clients.
LendingRobot
CEO: Emmanuel Marot
Description: LendingRobot is the robo-fund that makes investing in alternative lending both diversified, flexible, transparent and more liquid.
Magnetis
CEO: Luciano Tavares
Description: Magnetis is a digital investment advisor, helping Brazilians invest smarter.
Munnypot
CEO: Andrew Fay
Description: Munnypot is a revolutionary low cost, online investment advice solution. The service is centred around the goal the customer is trying to achieve.
Polaris Portfolios
CEO: Evan Kulak
Description: Polaris Portfolios is a digital wealth management firm that specializes in providing financial services companies with customized wealth management offerings.
Moneyfarm
CEO: Giovanni Daprà
Description: Moneyfarm is a digital wealth manager that helps people protect and increase their wealth for a more secure future.
Posted-In: Benzinga Global Fintech AwardsFintech Best of Benzinga
View Comments and Join the Discussion!