Connecting The Fragmented Capital Markets - TransFICC's API Makes the Benzinga Fintech Awards Finals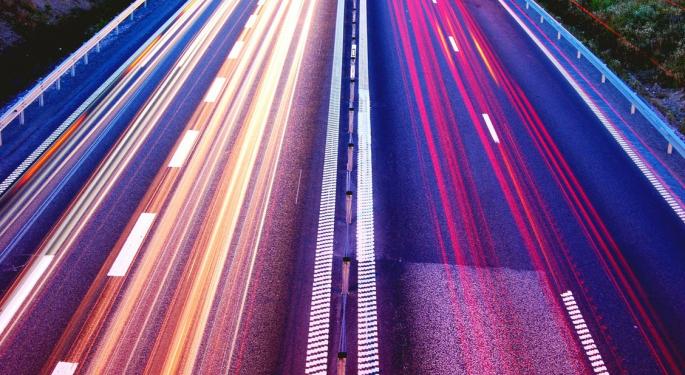 The Benzinga Global Fintech Awards are a yearly showcase of the greatest advents in fintech from leaders and visionaries in the worlds of finance and technology. This year, we have executives, developers and innovators from the likes of Facebook, Amazon, IBM, JP Morgan, Zelle, TD Ameritrade, TradeStation, Fidelity, and so many more.
The BZ Awards is an oscar-like event to showcase those companies creating technology that is paving the way for the future of financial services and capital markets. In preparation for its biggest installment yet this May, we're profiling the companies that have moved to the final round of judging for the BZ Awards.
In this feature we focus in on TransFICC.
What does your company do? What unique problem does it solve?
TransFICC is a Capital Markets FinTech, providing high speed connectivity for clients trading in the Fixed Income and Derivatives markets.
It resolves the issues of market fragmentation, speed of technology and regulation. Its one API for eTrading connects clients to 220+ electronic execution venues. It provides fast, secure and scalable technology, ensuring that clients can capture and process all market data updates and not get beaten on price by high frequency traders. And it supports a normalised price /order timestamp to the millisecond level, providing an audit trail for Best Execution.
Who are your customers?
Clients are global and regional banks, Hedge Funds and Asset Managers trading fixed income and derivatives products.
How long have you been in business?
Since March 2016
Where are you located?
London, UK
Who is your company's leadership? What kind of experience do they have?
Steve Toland – Founder - Steve has over 25 years experience working in the global capital markets. In a previous role he was Head of LMAX Interbank. He has also led global sales for MarketFactory, and held the positions of Head of FX Sales for EMEA and America at ICAP, and Head of Sales for Americas at Thomson Reuters.
Judd Gaddie – Co-Founder - Judd was previously Performance Team Lead at LMAX Exchange. He is experienced in reducing latency; integrating Automated Performance Testing into the Continuous Delivery pipeline; Java performance and Linux system performance tuning. Before LMAX Judd built and integrated Linux based VoIP telephony solutions
Tom McKee – Co Founder - Tom was previously a software developer at LMAX Exchange, where he worked on system tuning, real-time risk analysis, and improving system throughput. Prior to this he worked at Standard Bank on algorithmic FX pricing, Murex and Fidessa. He has experience with advanced automated testing pipelines and is an advocate of extreme programming.
Dave Hounslow - Consultant Developer - Dave is an expert in Agile systems and Continuous Delivery. He was previously a Senior Developer and Team Lead at LMAX Exchange and was also Lead Software Architect at Navetas Energy.
Dave Farley - Consultant Developer - Dave is a thought-leader in the field of Continuous Delivery, DevOps and Software Development. He has more than 30 years experience working with most types of software. He is the former Head of Software development at LMAX Exchange and co-author of the book 'Continuous Delivery', a regular conference speaker and blogger, and one of the authors of the Reactive Manifesto.
Who are your investors, if any?
Illuminate Financial Management
Main Incubator (part of Commerzbank)
The FinLab
Is there anything else Benzinga should know about your company?
TransFICC is different from the competition because:
SaaS model. Competitors sell enterprise software for Banks/Asset Managers to run.
Focus on API translation/connectivity. Competitors offer suite of pricing, trading and risk management software.
Faster technology (Aeron/SBE) to improve trading profits, and the flexibility to deal with changing business requirements through Continuous Delivery software development. Competitors use older/slower technology architecture and have a larger installed base, moving at the pace of the slowest client.
Current Stage of Development
Three global investment banks have moved from trial to paid pilot status. There are a further five banks and two sell-side institutions in test.
TransFICC has formally launched its consolidated API. Conformance testing has been completed with TradeWeb, iSwap and LiquidityEdge, and TransFICC has also coded to Brokertec, MTS and Bloomberg. Full performance monitoring and deployment tools have been built with the support of these and other venues, including MTS and 35 additional trading venue providers.
To meet with the minds behind companies like TransFICC and others testing the cutting edge of fintech, grab a ticket to the Benzinga Global Fintech Awards May 15-16 in New York.
Posted-In: Benzinga Global Fintech Awards TransFICCFintech Interview
View Comments and Join the Discussion!