With Its All-In-One Portfolio Tracker, Fintech Awards Finalist Sharesight Has Its Sights Set On Benzinga Gold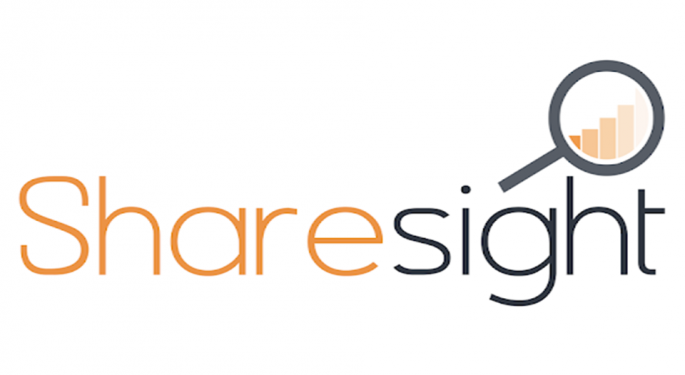 The Benzinga Global Fintech Awards are a yearly showcase of the greatest advents in fintech from leaders and visionaries in the worlds of finance and technology. This year, we have executives, developers and innovators from the likes of Facebook, Amazon, IBM, JP Morgan, Zelle, TD Ameritrade, TradeStation, Fidelity, and so many more.
The BZ Awards is an oscar-like event to showcase those companies creating technology that is paving the way for the future of financial services and capital markets. In preparation for its biggest installment yet this May, we're profiling the companies that have moved to the final round of judging for the BZ Awards.
In this feature we focus in on Sharesight.
What does your company do?
Angela Thompson, Digital Marketing Manager: Sharesight is a cloud investment portfolio tracking solution that leverages 20 years of historical data and syncs with brokers to track trades, dividends, and corporate actions automatically. You can use Sharesight to run performance and tax reports in one click, plus you can share unlimited secure access with anyone you wish.
What unique problem does it solve?
Thompson: Unlike brokers, spreadsheets, or watchlists (such as Google or Yahoo finance), Sharesight provides investors with their annualised performance returns. Sharesight also automatically incorporates the other components that impact their returns, including dividends, brokerage fees, and currency fluctuations.
Who are your customers?
Thompson: DIY investors and financial professionals (such as advisors and accountants).
How long have you been in business?
Thompson: Since 2007
Where are you located?
Thompson: Wellington New Zealand and Sydney Australia
Who is your company's leadership? What kind of experience do they have?
Andrew Bird, Executive Director
Andrew founded Aspect Financial in 1997 and grew the business to its current position as Australia's leading provider of independent equities information and research. Under Andrew's leadership Aspect acquired the Huntley equities data business in 2001. Aspect and Huntleys Investment Information merged to form Aspect Huntley in July 2003. In 2005 Aspect Huntley acquired InvestorInfo (ASX code INV) a financial magazine publisher. In July 2006 Aspect Huntley was sold to Morningstar, Inc. (Nasdaq: MORN). Aspect Huntley now operates as an integrated part of Morningstar Inc.'s Australian business. Following the Acquisition, Andrew served as CEO for Morningstar Australia and New Zealand from 2006-2010.
Tony Ryburn, Executive Director / Co-Founder
Tony has over 30 years experience at the General Management/Director level in the finance sector including venture capital, development banking, finance companies and commercial banking. He has played a key role in the financing of innumerable business start-ups and major business expansions. Tony has specialist expertise in company turnarounds and credit risk assessment and management. Tony has been a major shareholder in a number of successful small companies and has acted as an advisor to many private sector companies and Government departments including Treasury, Ministry of Foreign Affairs and Trade and Ministry of Agriculture and Fisheries (as it then was). He has managed projects as diverse as the reconstruction of a Pacific Islands development bank to the Sale of the Crown's interest in New Zealand's Wellington Airport. Tony has a B. Com. Degree. He's a past member of the Institute of Directors as well as of the Society of Accountants. Tony has been a committed and enthusiastic investor in the Australian and New Zealand share markets for over 15 years.
Doug Morris, Chief Executive Officer
Doug holds a Bachelor's degree in Psychology from Southern Methodist University in Dallas, TX. Upon graduating, Doug joined Morningstar, Inc. in Chicago, IL, where he served in a project management role within the investment management business. Doug then joined the Business Development Group and relocated to Sydney where he focused on growing adviser and institutional business lines. Prior to joining Sharesight, Doug also served as Product Manager for Morningstar Adviser Research Center, a platform serving financial advisers and most recently, Global Product & Marketing Manager, Equity & Credit Research, overseeing international research distribution.
Who are your investors, if any?
Thompson: Sharesight is crowdfunded by our userbase of self-directed investors.
For our most recent seed round (December 2015), we ran a "crowd-funding" campaign and asked our own customers to invest in Sharesight. Using a mix of SaaS tools, including Survey Monkey, Campaign Monitor, Fresh Desk, GoToMeeting, and DocuSign, we communicated directly with our customers and successfully raised over $2M NZD. Click here for full details.
Is there anything else Benzinga should know about your company?
To meet with the minds behind companies like RealtyMogul and others testing the cutting edge of fintech, grab a ticket to the Benzinga Global Fintech Awards May 15-16 in New York.
Posted-In: Benzinga Global Fintech AwardsFintech Interview Best of Benzinga
View Comments and Join the Discussion!