Forging Real Connections In An Increasingly Disconnected World: What's In Store for the Online Dating Industry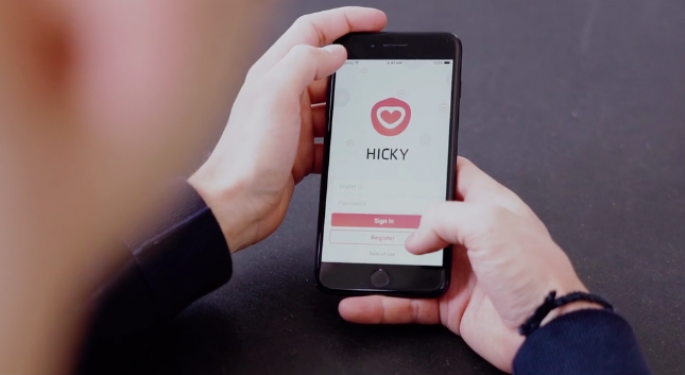 In October 2016, New York Times opinion writer Michael Gonchar asked a question that has a growing resonance with each passing year: "Could technology be making us more alone?"
Increasingly, the answer to that question is an enthusiastic "yes!"
According to a survey conducted by research and consulting firm, Deloitte, the average person checks his or her phone 47 times a day, and for many, it's the first thing they do in the morning. Moreover, a study by the Journal of Social and Clinical Psychology found a direct comparison between the amount of time someone spends on social media and the likelihood that he or she is suffering from depression.
In other words, our technologically connected society is becoming personally disconnected, and our social media is making us distinctly less social.
Of course, technology isn't intrinsically good or bad. It doesn't make us more alone or more connected. Its capabilities and the ways that we use them can facilitate both connectedness and separation.
Online Dating is Forging Real Connections
Nowhere is this more obvious than in the online dating scene, where millions of individuals harness the power of technology to create better, more intimate lives in the real world. As the Harvard Business Review writes, "most human beings thrive when they have strong, positive relationships with other human beings," and, for many, those connections are first established online.
Although the statistics vary, somewhere between 25 and 50 percent of all online users access a dating website every day. In total, there are millions of people regularly accessing online dating sites or apps. What's more, those relationships are proving to be relatively effective. According to the NY Daily News, nearly 1/3 of marriages began with online dating.
All of this activity is spread out among the big players including Match Group Inc. (NASDAQ: MTCH), eHarmony, OkCupid, and, most recently, Tinder. Each platform boasts a unique flavor, and people are flocking to them to try and find that perfect connection.
Current Platforms are Missing the Mark
However, popularity doesn't necessarily correlate with effectiveness. Although millions of people are logging onto these websites, many are leaving unfulfilled and unconnected. For example, according to data provided by the Pew Research Center, more than 1/3 of online dating participants report that they have never been on an actual date with someone that they met online.
This is especially true for women, who are outnumbered by men by almost 1/3. Tragically, according to ABC News, "a startling 57 percent of women and 21 percent of men report experiences of harassment in online dating."
In short, while the online dating scene is more fertile than it's ever been, it can do better. Fortunately, that opportunity exists today.
Blockchain Solutions for the Dating Scene
Many of these problems are solvable by using the power and capability of the blockchain to create a more compelling and comprehensive online dating experience.
The blockchain has gained notoriety in the past year because of its role in supporting popular cryptocurrencies like Bitcoin, but its capabilities extend far beyond just accounting for digital currencies.
The blockchain can tokenize a user's information to create a balanced dating economy that equally represents both men and women. Hicky, a blockchain-based dating platform hosted on the Ethereum blockchain, will utilize this approach to create more parity and equality in the dating scene. In this way, men and women have a better chance of meeting a compelling partner, and users waste less time trying to meet people in an over-crowded, misaligned dating environment.
Most importantly, by biometrically verifying and tokenizing a user's identity, blockchain-based dating services can reduce instances of harassment and misbehavior. This creates a safer environment for everyone, and it makes the online dating scene an experience that more people want to participate in.
When that happens, our technology becomes a tool for building more vibrant, more intimate connections with people in the real world. Technology certainly can separate us and make us more alone, but it's even more capable of bringing us together. Blockchain-based dating services are the next frontier in this process. As they look to build upon the popularity and potential of the current online dating services, we should see more connection and less singularity.
Image Credit: Hicky.io
The preceding article is from one of our external contributors. It does not represent the opinion of Benzinga and has not been edited.
Posted-In: Dating Apps marketacross online datingTech General
View Comments and Join the Discussion!