How This CEO Steered A Fintech Company Through The Financial Crisis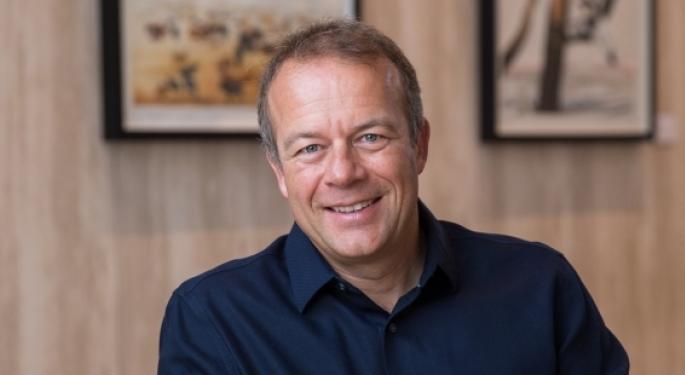 The modern surge in fintech has consistently benefited from the (up until quite recently) rampaging bull market of the past decade. Fintech's rapid rise to prominence has prompted analysts to wonder what will happen to major fintech companies when an inevitable economic downturn occurs.
If executives at those companies are worried, they might consider asking Unison founder and CEO Thomas Sponholtz for advice. Unison is a fintech company that uses investor capital to match homebuyers' down payments in exchange for equity in their home. The company—and investors— make money when a home's value rises, increasing the value of their stakes.
Sponholtz got the idea to give institutional investors access to residential real estate when he was at Barclays Global Investors, where he served in several roles including director of alternative investments. He found that maintaining 20 percent growth every year was difficult when you were the asset manager of one of the world's largest investment funds. So he looked toward the country's largest alternative asset class: residential real estate.
This was in 2004. What could go wrong?
Waking The Giant
"Residential real estate is the largest asset class in the world, yet [many investors] don't have direct exposure to the prices of that asset class," Sponholtz said. "Long-term investors like pension funds are trying to outperform inflation, and housing prices are a major component of inflation. It's the perfect asset class for them to get exposure, and this was the genesis of the Unison idea."
Sponholtz's aha moment came when he realized the debt and equity makeup of the residential real estate market. The vast majority of the market, which is valued in the tens of trillions, is held as equity by homeowners. About a third of it is held in debt in the form of mortgages. Sponholtz saw an opportunity to create liquidity for the homeowners using their equity while at the same time allow investors access into a massive and untapped asset class.
"Many Americans are cash-poor, but house-rich—80 percent of their net worth is tied up in their home," Sponholtz said. "What if you unlocked the house and made it an active part of their wealth? That's a powerful concept. You could activate $20 trillion of equity into the U.S. economy."
A Strong Foundation
Sponholtz didn't take the traditional exec-to-founder route, however. Rather than immediately strike out on his own, he first tried to build the business within Barclays Global Investors that would solve the problem he'd identified.
However, the firm was constrained from opening a consumer finance business. Senior management recognized the economic potential equity home financing held, and they encouraged Sponholtz to go after it to the extent that Barclays Global Investors executives assisted in financing the venture.
Several other asset managers, pension funds and university endowments echoed that encouragement after Sponholtz took the idea on the road. According to Sponholtz, the common refrain from these entities was: "We can't build this. But you need to, and we'll help." That support gave him the confidence to leave his steady Barclays gig.
A Financial Bomb Shelter
Sponholtz founded the company in 2004, a few years before the meltdown. He always knew the company would need to be recession-proof. After all, investors would need to trust him with their funds through both choppy and smooth markets. Institutional capital can't place funds in a company if it doesn't have certainty the company will last 30 years or more.
What Sponholtz didn't know was how timely his insight was.
As Sponholtz sees it, the infusion of starting capital from the institutional world and the potential of its idea are what steered Unison through the stormy waters of '07 and '08. That cushion of capital gave the company a firm base that allowed it to weather all aspects of the capitalist economic cycle.
"The crash years were the worst years to go through, but the best years to have gone through, Sponholtz said. "We were fortunate in that we had built a solid foundation for the business in all aspects. This is a very big idea, and we have the opportunity to fundamentally change how people buy and own homes in America."
Unison has grown 100 percent each quarter in 2017, says Sponholtz, employs more than 90 people and currently serves 12 states and Washington, D.C.
To check out companies like Unison for yourself, grab a ticket to the Benzinga Global Fintech Awards May 15-16 in New York.
Posted-In: Benzinga Global Fintech Awards Thomas Spoonholtz unisonFintech Top Stories Best of Benzinga
View Comments and Join the Discussion!