InvestDiva Guides You Through Portfolio Management Based On Your Risk Tolerance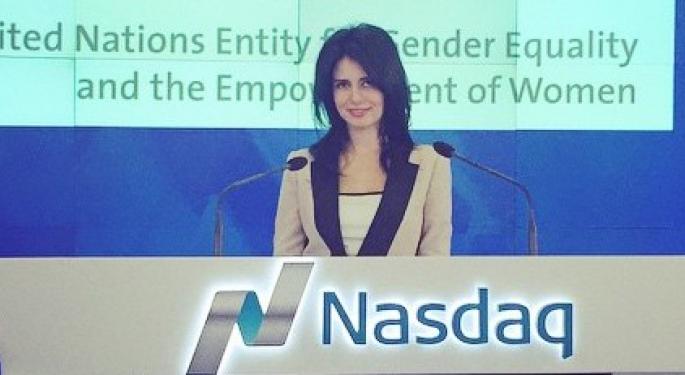 The Benzinga Global Fintech Awards are a yearly showcase of the best and brightest in fintech. In preparation for its biggest installment yet in May 2018, we're profiling the companies competing for the BZ Awards.
Our next feature is on InvestDiva.
What does your company do? What unique problem does it solve?
Kiana Danial, founder, and CEO: We guide individuals step-by-step and teach them the skills to manage their own portfolio BASED ON THEIR UNIQUE RISK-TOLERANCE without the help of a money manager. Our goal is to get them invested in a diversified portfolio of stocks, ETFs, Forex, and cryptocurrencies.
Who are your customers?
Individual investors with $500 - $375,000 investable funds, who have little to zero trading experience. Our main focus is on women, however, currently, over 65 percent of our students are men as we welcome everyone in our community.
How long have you been in business?
Six years and two months
Where are you located?
Westport, Connecitcut.
Who is your company's leadership? What kind of experience do they have?
Kiana Danial, founder, and CEO. Professor of wealth management at Baruch College. Author published by McGraw-Hill.
Kiana is an award-winning, internationally recognized personal investing and wealth management expert. She is a highly sought-after professional speaker, author and executive coach who delivers inspirational workshops and seminars to corporations, universities and entrepreneurial groups. She is a frequent expert on many TV and radio stations and has reported on the financial markets directly from the floor of NYSE and NASDAQ. She is a weekly investment expert guest on Tokyo's No. 1 Investment TV Show.
She has been featured in The Wall Street Journal, TIME Magazine, CNN, Forbes, The Street and numerous other publications.
At a young age, she has won numerous awards including Best Financial Education Provider at Shanghai Forex Expo in 2014, New York Business Women of Influence Honoree in 2016, and Pro Bono Humanitarian Award by IA Bar Association in 2013.
Born and raised in Iran as a religious minority, she was awarded a scholarship from the Japanese government to study Electrical Engineering in Japan, where she obtained two degrees in Electrical Engineering and researched on Quantum Physics in classes conducted in the Japanese language. Being the only girl and foreigner in her classes made her decide to dedicate her life to empowering minorities, especially women in the male-dominated industries.
Who are your investors, if any?
Self-funded.
Is there anything else Benzinga should know about your company?
Three reasons why we believe individuals should learn how to manage their own investments:
86 percent of managed mutual funds underperform the market average.
The average household pays $150,000 in 401(k) fees over a lifetime.
Many money managers work on brokers commission so they push you to get into trades that are not necessarily in your best interest.
Kiana got scammed by a money manager years ago. That's why she decided to help people become THEIR OWN money manager.
How is Invest Diva different?
Invest Diva is NOT an IB.
Our trading signals are UN-BIASED.
We don't push you onto unnecessary trades that can increase your risk of losing money.
Kiana has over a decade of proven investment experience.
Her annual Return is anywhere between 12-453 percent.
Please read our reviews by our students on our Facebook page.
Photo courtesy Invest Diva
View Comments and Join the Discussion!
Posted-In: Benzinga Global Fintech Awards Invest Diva Kiana DanialFintech Interview Best of Benzinga