FI.SPAN Builds Fintech Products So Banks Don't Have To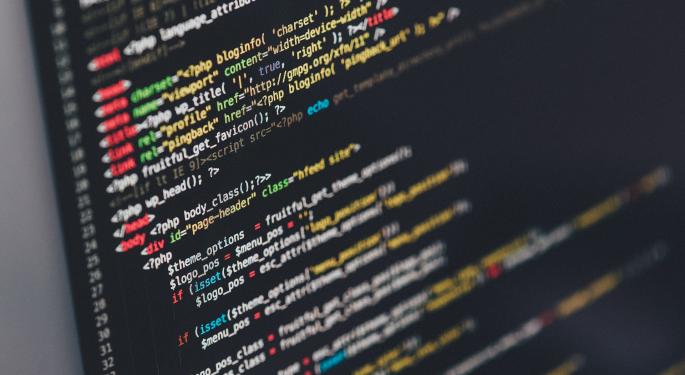 The Benzinga Global Fintech Awards are a yearly showcase of the best and brightest in fintech. In preparation for its biggest installment yet in May 2018, we're profiling the companies competing for the BZ Awards.
Our next feature is on FI.SPAN.
What does your company do? What unique problem does it solve?
Clayton Weir, chief strategy officer: FI.SPAN is a cloud-based API services management platform that allows banks to use APIs to connect to customers and FinTechs. FI.SPAN allows banks to "speak" API simply and quickly without the pain and cost of modernizing existing legacy systems. For many banks, FI.SPAN is a bridge solution to get significant API capability to avoid the high cost of modernizing internal systems in a short period of time. Hosted on AWS, FI.SPAN's service provides a secure, scalable solution for FIs that comes complete with our sophisticated on-going monitoring and troubleshooting capabilities.
All service requests coming through FI.SPAN can be monitored and controlled in a fully auditable, SOC2 compliant environment. Our product is completely transparent to your corporate banking clients. We allow Financial Institutions to rapidly innovate, reduce time-to-value for new product innovations and maintain control of customer data as well as the client relationship.
Who are your customers?
FI.SPAN is currently targeting financial institutions in the United States and Canada with over $5 billion in assets and have significant commercial and business banking.
How long have you been in business?
Since August 2016.
Where are you located?
Vancouver, British Columbia, Canada.
Who is your company's leadership? What kind of experience do they have?
Lisa Shields, CEO: Lisa Shields is the founder of and Chief Executive Officer at FI.SPAN, where she leads the company with a dual emphasis on people and product. Lisa is an engineer by trade and an entrepreneur at heart, having founded and led Hyperwallet for 15 years before launching FI.SPAN. Clayton Weir, CSO: Clayton Weir is the Chief Strategy Officer at FI.SPAN, a jack-of-all trades professional with deep experience across numerous areas like sales, marketing, APIs, accounting and small business ownership. As a leader in financial technology, Clayton has been involved in product strategy partnerships with FinTech companies and business development with banks. He sits on the NACHA Payments API Council and previously led a FinTech & SaaS Accelerator program. Andrea Zand, Co-Founder & Operations Lead: Andrea is an experienced business owner and general manager with years of experience overseeing operations and ensuring their success.
Valery Novikov, CTO: Prior to joining FI.SPAN Val wore nearly all possible hats in software development field and been solving problems of dozens of large companies all around the world including brand names such as Google, AT&T, Verizon, Deutsche Telekom, TELUS, Bell and Shaw. His projects are used by millions of customers daily and stood a test of time, performing well years after initial release. Throughout his career Val faced multiple situations which proved that the ability to deliver fast is a key competitive advantage for organizations. Ever since, he has been an advocate of Continuous Integration and Continuous Delivery practices.
Who are your investors, if any?
Friends and Family Pre-Seed Round Lead by Prominent Canadian Angel/VC Jim Fletcher and FinTech Industry Insiders
Posted-In: Benzinga Global Fintech Awards FI.SPANFintech Best of Benzinga
View Comments and Join the Discussion!