Freddie Mac-Backed Fintech Platform Targets Debt Payoff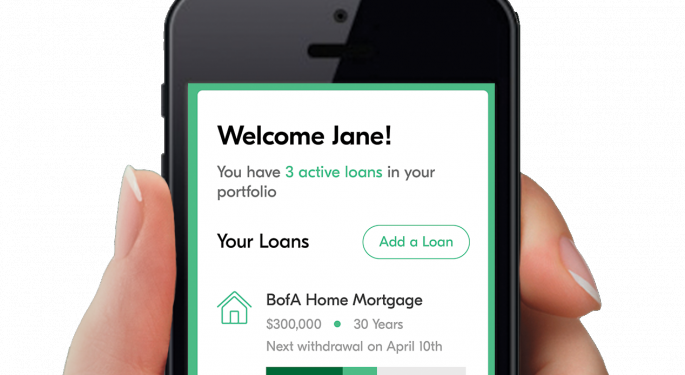 Fintech startup EarnUp has partnered with GreenPath Financial Wellness and Federal Home Loan Mortgage Corp (OTC: FMCC) to launch Simple Payment Plan, a new financial tool aimed at helping users budget their money, including saving more and paying off debts faster. The Simple Payment Plan app is free to users for the first year.
To get on the plan, customers first meet with GreenPath financial counselors to determine which debts and bills should be included in the program. The app is all about taking financial pressure off of its users, GreenPath CEO Kristen Holt said in a press release.
"We help our clients identify which bills they should put onto the platform," Holt said. "Then, they set it and forget it."
GreenPath counselors will be available to answer questions and provide assistance throughout the process, the company said.
One of the tricks EarnUp uses to help ease the burden of loan payments is to automatically break up monthly payments into smaller payments that are timed to coincide with the days on which users are paid. This strategy reduces the possibility of overdraft fees and makes loan payments seem less intimidating by reducing the size of each payment.
Freddie Mac is sponsoring the app in an effort to help Americans better manage their debts. In recent years, consumer debt has been on the rise, while the home ownership rate has remained low.
For more information about Simple Payment Plan or to sign up for the service, contact Greenpath Financial Wellness at 877-663-0143 or visit greenpath.org.
Related Links:
Here Are All The Ways You Can Buy, Trade, And Invest In Bitcoin
What Is A Blockchain And What Does It Do?
Photo courtesy of GreenPath Financial Wellness.
Posted-In: EarnUp freddie mac GreenPath Financial WellnessFintech Personal Finance Best of Benzinga
View Comments and Join the Discussion!