Experts Predict 22.5 Billion IoT Devices by 2021, The Future Is Worlds Away From The Past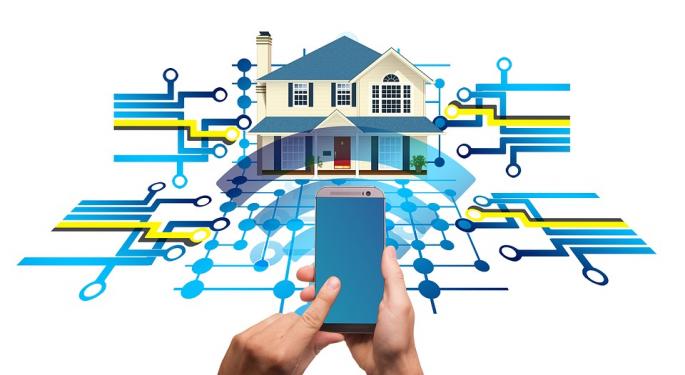 Internet of Things (IoT) is one of the biggest topics in the global technological, socio-economic, and political landscapes. Simply defined, Internet of Things is a technological drive to digitize the physical world by using sensors and actuators to connect devices to a network. We can also define the Internet of Things as a fast-growing network of devices that are able to "communicate", collect, and exchange information through the instrumentality of embedded sensors.
The Internet of Things has shown an incredible ability to trigger massive disruptions that cut across businesses, consumers, and governments' interaction with technology. For one, IoT automates many tasks to help humans become more productive. Raj Talluri, senior VP of product management at Qualcomm observes that "when everyday devices are intuitive to use and can share data intelligently, it improves peoples' lives, from better personal safety, to being able to more closely monitor our health and that of our loved ones, to helping us save time and make better use of our natural resources."
IoT is Potentially Big Business
Businesses are making huge investments in IoT
IoT is potentially big and businesses are taking note of the opportunities that IoT could unleash in the global economic landscape. Practically any device with an on/off switch can be assigned with an IP address to join the IoT network of connected devices. Hence, there's an incredible opportunity for the development of IoT devices, systems, and platforms. Market research reports predict that the total IoT devices installation base in use will skyrocket from 6.6 billion devices in 2016 to 22.5 billion devices by 2021.
Researchers at Business Insider in their Internet of Things 2017 Report predict that IoT investments from companies will about $4.8 trillion between 2016 and 2021. More so, analysts at McKinsey submit that Internet of Things will offer a potential global economic impact of $3.9 trillion on a low estimate and $11.1trillion on a high estimate by 2025.
Data from IoT devices could birth a brand new economy
The Internet of Things has the potential to birth (or force) new business models as IoT drives change across the value chain from businesses to final consumers. Data generation, management, and analysis is one of the new industries that the proliferation of IoT devices will birth. David Smith, a principal program manager at Microsoft, noted in September 2014, "getting access to data is something data scientists strive for. But all these devices are independent, and there's no way for anybody to aggregate that data together."
A McKinsey 2015 Report on IoT reveals that a significantly large part of the IoT data collected from IoT devices are either not used at all or they are not exploited for the maximum value. For instance, an offshore oil rig with more than 30,000 sensors would generate million of data points; yet, less than 1 percent of the date generated will influence the decision making process.
Interestingly, Streamr is already setting up shop as a platform where individual, businesses, and organizations can leverage the data produced by their IoT devices for gains in a decentralized economic model. Huge amounts of data are currently being generated from smartphone use, TV watching habits, driving patterns, commute times, and shopping ' behavior among others. However, you practically don't own the data that you generate. The data is often under the control of companies such as Apple, Tesla, and Google who may (or may not) use the data as they deem fit.
With Streamr, there's a new opportunity to decentralize data, trade data, exchange data, and ultimately own your data. Streamr also incentivize people to own their data with the DATAcoin token through which you can sell your data to other people in the network. The fact that Streamr is blockchain-based ensures the security, data confidentiality, and provenance of your data and you can choose to share the data via private or public channels.
DATAcoin is the payment token to be used on the Streamr platform as a means of exchange between people who generate data and people who might be in need of such data. DATAcoin also serves as the incentivization toll for the people maintaining and operating the P2P network of Streamr – it is important to note that the maintenance of P2P networks require time, computing power, electricity, and internet connectivity among others.
Interestingly, the Streamr platform has already been proven and tested – a live demo took place in EDCON February 2017 after the first version appeared about five years ago. The current Streamr platform is provable functional, scalable, and usable by corporate clients. Going forward, the Streamr platform will be refitted to run in a decentralized container as part of the R&D roadmap of the Streamr project.
Security of IoT devices will birth new challenges and opportunities
The development of the IoT industry will birth new challenges; chief of which is security. To begin with, security has always been a priority in product designs in the years past; hence, retrofitting old appliances with IoT capabilities often reveals frightening weak points. Some of the devices that have been retrofitted for IoT have relatively old or unpatched software and operating system. There's also the human risk in which users set weak passwords or they forget to change their passwords regularly.
Secondly, most of the devices that could find great use as IoT devices are designed to be small in size and to run on low power consumption. In addition, many of such devices are designed to be low-cost and practically disposable. The size and price of the devices in turn makes it hard to outfit them with memory and computing requirements for encryption and other proactive security measures.
The inherent security challenges facing IoT devices however create a massive opportunity for security firms to make a fortune protecting sensitive data and devices. For instance, a successful hack could compromise self-driving cars, disable motion sensors, or turn hospital monitors into tools of malicious intent.
User Case Examples of IoT
The Internet of Things is still very much in infancy but there's no denying the fact that IoT has the potential to change the world in the same way that the industrial revolutions of the past altered the course of history. Below are some user cases of examples to help you understand how IoT could change the world.
Smart homes: IoT could be the driving force behind the proliferation of smart homes. High profile tech companies such as Amazon.com, Inc. (NASDAQ: AMZN) and Alphabet Inc (NASDAQ: GOOG) (NASDAQ: GOOGL) already have some smart home offerings such as Amazon Echo and Nest Thermostats respectively. At the height of the development of the Smart Home, you can switch on the AC right on your phone as your prepare to leave your work place and the lights in your home will turn on as the car approaches the garage. A smart lock unlocks the door to your house as a family member approaches the doors while staying locked and sending you a notification when a stranger approaches your door.
Wearable devices: 20 years ago, it might be hard to imagine the idea of wearable technology, but now the humble wristwatch is birthing a revolution of wearable devices. Apple Inc's (NASDAQ: AAPL) Apple Watch, Samsung Gear, and Moto 360 from Motorola are helping people stay connected with a flick of their wrists. Jawbone and Fitbit are also creating devices that make it easy to track, monitor, and reach your health and fitness goals.
The preceding article is from one of our external contributors. It does not represent the opinion of Benzinga and has not been edited.
Posted-In: marketacrossFintech Tech
View Comments and Join the Discussion!