Vertafore: The Tech Name Behind The Insurance Claim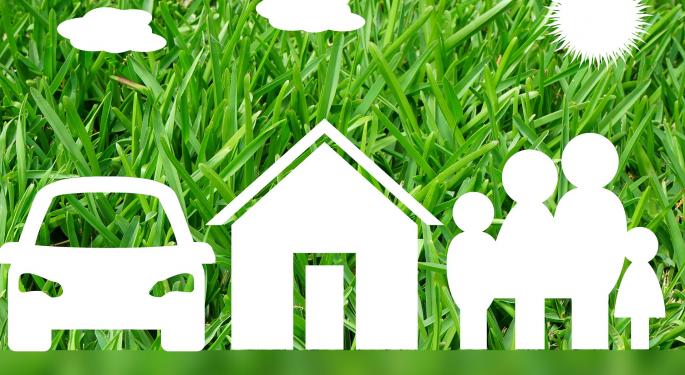 Vertafore is the original insurtech company, according to one executive.
The Denver-based firm has integrated software into the insurance industry for four decades, Ben Deda, Vertafore's vice president of marketing, told Benzinga.
The company offers six primary solutions for its clients that revolve around management systems, connectivity, data analytics, certification, compliance and knowledge base, Deda said.
Vertafore has 500,000 users; more than 85 million real time transactions annually; and stores 1.6 billion documents in the cloud, according to the company.
Of the top 100 insurance agencies, 64 use a Vertafore management system, while 99 of the top 100 "use a Vertafore product of some sort," Deda said.
The aim of Vertafore's platform is to allow insurers to spend more face time with clients, and let technology handle the minutiae, Deda said. The company offers solutions for account managers, agencies, carriers, customer service representatives, managing general agents and managing general underwriters, he said.
"Despite all this talk of insurtech, insurance really is all about relationships," he said. "We believe technology should make those relationships even stronger. It's our mission to transform the way the industry operates by putting people back at the heart of insurance technology."
'If You've Seen One, You've Seen One'
Managing processes and documentation is the area of need Vertafore works to address, the marketing executive said.
"Between policies, claims, payments — that's a lot that's happening throughout the distribution chain. Especially in the independent insurance business," Deda said. "Helping everything flow back and forth efficiently and effectively is what we do."
Vertafore has built its product over time through M&A, purchasing data and analytics companies whose technology allows customers to benchmark their business against industry data, Deda said.
Part of the challenge in designing Vertafore's workflow platform came from the lack of standardization among insurers — necessitating a product that was flexible enough to work for all clients, but standard enough to be repeatable, he said.
"If you've seen one, you've seen one," he said.
Modernizing A Legacy Industry
One area of focus in the insurance business today: The data standards set for the industry by the nonprofit organization ACORD, Deda said.
"[It's] very much a paper-based format," he said. "How do we take those standards and translate them to a more digital format overall? That's something a lot of folks on all different parts of the chain are focused on."
Inefficiency remains in the connectivity space as well, Deda said, giving the example of an independent insurance agent obtaining a policy quote from six or seven carriers.
"Each carrier likely has a slightly different way they want to receive information and how they push information back to you as far as what that quote is."
If an agent only has to enter the information once, "the better the experience that provides for the agent and for the customer," Deda said.
Vertafore's digital innovations have been welcome in the business, Deda said.
"Every company today understands that if you're not adaptive and adopting a growth mindset, you're at risk of being disintermediated," he said. "Insurance is a distribution chain. If you're not adding value or you're causing inefficiency, and someone else can go around you and make the process more efficient, that's when you're at risk of being essentially left out."
Related Links:
CoverWallet Closes $18.5 Million Funding Round Led By Foundation Capital
5 Insurtech Startups Changing The Game In The Bay Area
Posted-In: Ben Deda VertaforeFintech Exclusives Tech Interview Best of Benzinga
View Comments and Join the Discussion!