JemStep Moves All Your Accounts Into One Place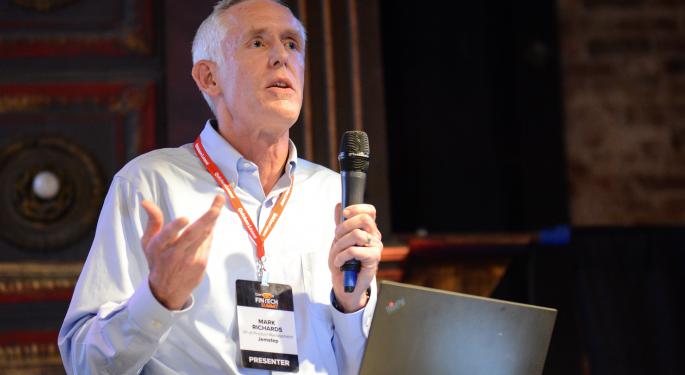 The 2017 Benzinga Fintech Summit was a gathering of leaders from every fintech vertical displaying the next generation of fintech innovation.
In this new article series, we'll be sharing insights and new products from the inaugural BZ Summit.
The Company:
JemStep by Invesco Ltd. (NYSE: IVZ) is a comprehensive financial services platform that integrates account information throughout a consumer's' financial portfolio and integrates them through their primary bank account. The platform aims to provide basic access and and analysis to users at every level of the planning process, from the customer to their financial planner and even their insurers.
The Pitch:
Mark Richards, JemStep's Vice President of Product Management, explained JemStep's ethos as driven primarily by three key ways customers interact with their financial institutions: "I drive, we drive, you drive."
To achieve this, JemStep first offers customers a familiar and streamlined approach to managing their own finances through a customized portal associated and branded to their primary bank's website. Through this portal they can incorporate information from all of their accounts to a single platform. From there, JemStep allows customers to collaborate with their financial advisers on the entirety of their financial outlook. Finally, those advisers and the bank's wealth management group can use their clients' guidance to further manage and optimize those accounts.
The Future:
JemStep is currently partnered with several banks and broker-dealers, including TD Ameritrade Holding Corp. (NASDAQ: AMTD), Pershing, KeyCorp (NYSE: KEY)'s Key Bank and Advisor Group, among others. The company is eager to bring its platform to even more financial service providers and their clients.
Watch the video below to see JemStep's full demo at BZ Fintech Summit.
Posted-In: Benzinga Fintech Summit Fintech Invesco JemstepFintech
View Comments and Join the Discussion!