Quants Automates Access To Smart Beta For Investors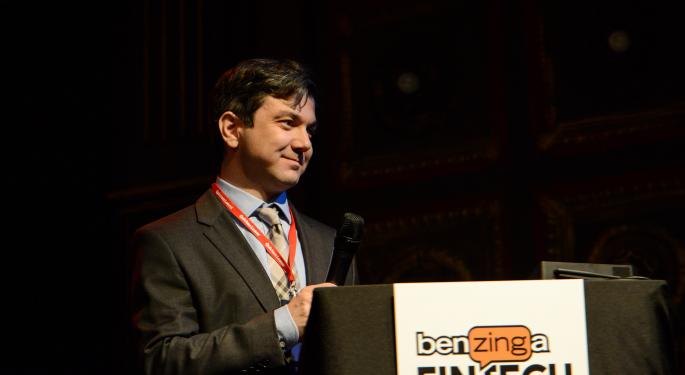 The 2017 Benzinga Fintech Summit was a gathering of leaders from every fintech vertical displaying the next generation of fintech innovation.
In this new article series, we'll be sharing insights and new products from the inaugural BZ Summit.
The Company:
Quants is a portfolio solutions company with a focus on risk-managed portfolio automation. At the BZ FinTech Summit, founder & CEO Gokhan Kisacikoglu explained Quants' speciality is in creating financial products that provide investors greater access to smart-beta and a higher degree of automation in developing their portfolio's risk-return profile
The Pitch:
Quants' primary products are derivative overlays that are tailored to an investment portfolio through the company's proprietary quantitative algorithms. The company also offers a smart beta index that provides investors a better risk-adjusted investment benchmark and a tracking alternative fund.
The Future:
According to Kisacikoglu, the goal for Quants is to provide further automation to a wider array of investors. It aims to achieve this by developing a smart beta robo-advisor platform and offering more investment products tailored to their risk-aware approach like better structured risk and volatility indexes and ETFs.
Watch the video below to see Quants' full demo at BZ Fintech Summit.
Posted-In: Benzinga Fintech Summit Fintech QuantsFintech
View Comments and Join the Discussion!