Going Global: AutoLotto Believes It Can Be A Platform For Official Games To Have A Global Offering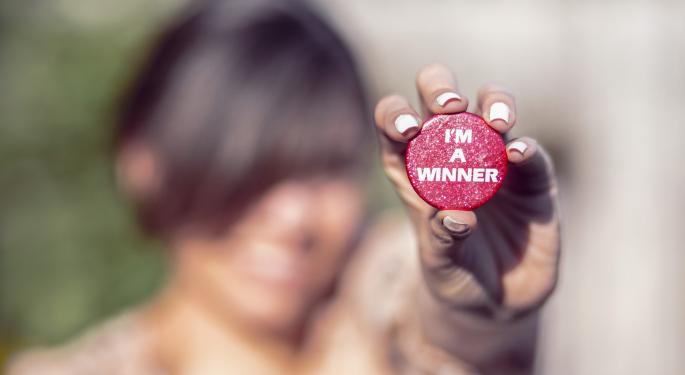 Lotteries have struggled to appeal to millennials in a tightly regulated industry that manages crazy money. AutoLotto is helping those lotteries innovate. The plan is to aggregate, digitize and unify the lottery world on a phone app and create a global lottery platform.
To quote New York state's deadpan lottery slogan: Hey, you never know.
The business model is to digitize state lotteries in the United States and cooperate with states to allow users to play lottery tickets through the company's app.
$17 Million Series A
Based on the company's blueprint, AutoLotto has been able to secure $17 million in Series A capital, says CEO Tony DiMatteo.
"The Series A includes many return investors from previous rounds, and the level of strategic investment affirms the market's belief in AutoLotto as the clear leader in re-imagining how people play the lottery, particularly for the younger, more phone-centric consumers," said DiMatteo. "We're attracting a new generation of lottery players, capturing an entirely new market while advancing the industry. This round of funding will allow us to scale our team and further expand our footprint in the U.S. and abroad."
AutoLotto's notable investors include venture capitalists Bruce Gibney and Ben Narasin, "super angel" investor Jason Port, Aurum Partners, former Facebook Inc. (NASDAQ: FB) exec Tom Arrix and Causecast CEO Ryan Scott, among others.
The company has secured partnerships with media behemoths Gatehouse Media and iHeartMedia, who have invested and contributed media assets.
Sounds Like A Plan: Woo States, Expand Outward
The thing about lotteries is they have to innovate to maintain interest. AutoLotto plans to offer states and their Powerball-style collectives ways to keep evergreening new games online.
The eventual plan is bigger than the United States, however. As the company rolls out state by state, it will help other countries bring their lottery games to mobile.
Related Link: What If Saving Money Was As Fun As Playing The Lottery? New App Looks To Boost Your Savings
Not In It For The Disruption
"Disruption" used to be a negative word meaning unrest, but in today's world of financial technology, disruption means revamping old ways of doing things to upend conventional wisdom and open new revenue streams.
DiMatteo thinks his group has made inroads into the bureaucratic world of lottery by playing by the rules and not disrupting the status quo. It's counterintuitive.
Necessity, That Total Mother Of Invention
Co-founder and president Matt Clemenson had the idea for AutoLotto when he was cleaning out the glovebox of his mother-in-law's car, DiMatteo said. It was stuffed with lottery tickets, apparently never checked.
"We thought it was absurd you couldn't play the lottery online," DiMatteo said.
New games, digital tickets and cash outs, partnerships domestically and abroad — these are part of a multipronged attack on the most ambitious bet of all: an official global lottery platform.
The plannet's biggest lottery? Think instant billionaire. Think astronomical odds.
'I think there is a tremendous demand for a multi-country game. We believe that we can become the platform that allows official lottery games to go global," DiMatteo said.
Hey. You never know.
Posted-In: Fintech Entrepreneurship Politics Psychology Top Stories Startups Tech Media
View Comments and Join the Discussion!