Want To Tap Your Private REIT Investments For Liquidity? Fintech Can Help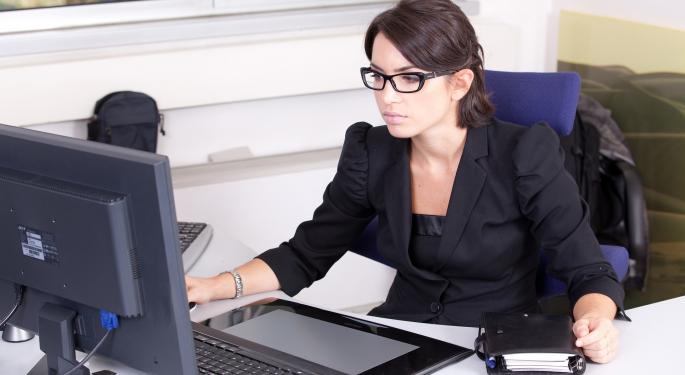 Investors who need to reallocate capital in their portfolios are typically limited to their liquid holdings, but the fintech revolution is upending even that aspect of finance.
Thanks to fintech, investors looking for liquidity can now tap their private market investments for capital.
CFX Markets is a fintech platform that helps investors quickly tap into the cash previously inaccessible in certain asset classes in their portfolios, rather than enduring conventional waiting periods historically required to access liquidity.
Tapping Into Your Potential With CFX Markets' Jordan Fishfeld
CFX Markets CEO Jordan Fishfeld said as he saw investors expand the proportion of private investments in their portfolios, he also saw a need to give those investors access to the liquidity they're used to with their public market holdings.
"We're bringing the markets closer to the surface," Fishfeld said. "We recognized with the growth of alternative asset investing that people are expecting much more rapid responses for liquidity requests. We wanted to build a platform to support that and create the same experience that one would have with a public security with their private positions."
Fishfeld intends for CFX Markets' tools to help investors assess their holdings more holistically and rebalance as appropriate, rather than only considering their public market assets.
CFX Markets' main focus right now is helping investors holding non-traded REIT access liquidity — investors who may have held a position for seven to 10 years and received dividends, but are looking to cash out.
Fishfeld said the CFX Markets platform is processing over 100 trades per month and continues to grow.
"Our strategic plan is to move into other asset classes over the next 12 to 24 months," he said.
First Came PeerRealty
Before founding CFX Markets, Fishfeld founded real estate crowdfunding platform, PeerRealty, and sold the company to Brelion. He said PeerRealty was built with CFX Markets' current features in mind.
"We felt the experience for investors was paramount, and that it should mirror what they experience on the public markets," Fishfeld said. "With CFX Markets, people can now invest a little more comfortably across all asset classes, not with the intent to sell or make a quick profit, but access liquidity in case of emergencies or changes in their investment theses."
Related Links:
WorldQuant Ventures Invests In Equity Research Modeler Canalyst
View Comments and Join the Discussion!
Posted-In: FX Markets Jordan Fishfeld PeerRealtyFintech News REIT Tech Real Estate Best of Benzinga