How This Platform Can Help You Invest Like Warren Buffett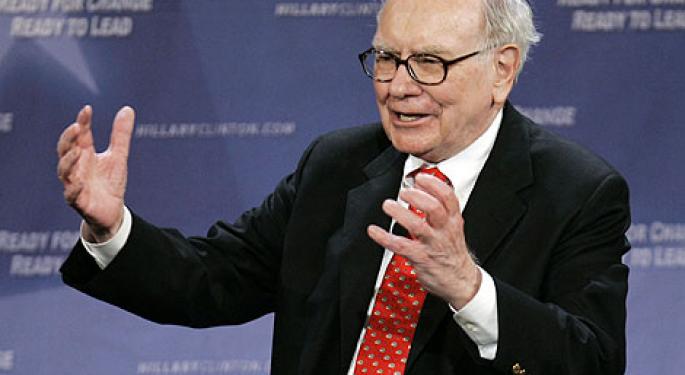 If you've been a trader for any amount of time, you've probably scrounged around the SEC's 13F filings page for the latest action from the big hedge funds. While those quarterly documents can give you insight into what equity positions firms like Berkshire Hathaway or Fisher Investments are getting into or backing away from, wouldn't it be nicer to know exactly what the CIOs of these massive funds would think of your own portfolio?
While there are ways of getting into the heads of the world's most high-profile money managers — reading a few choice books on investment philosophy will get you part of the way — there is a more intuitive means of getting some straightforward valuation from uncle Warren.
The busy users of FinanceBoards, a recently launched a stock research and trading platform from investment research website WooTrader, have been at work creating hundreds of investment widgets and indicators since the platform's public beta began in December of 2016.
Among the member-created tools available to users, which include performance metrics, analyst sentiment, news articles from media sites and hundreds more, are a handful of applications that feature ratings based on the same metrics used by some of the most well-known names in investing that members can use to weight their own portfolio against the likes of Peter Lynch and Benjamin Graham based on the criteria they use to evaluate investments.
For example, if you were type in the ticker for Kraft Heinz Co (NASDAQ: KHC) into the Warren Buffett strategy widget, you would see that the stock meets 100 percent of Mr. Buffett's investment metrics for things like return on equity, price-to-free cash flow, and debt-to-equity. Unsurprising, since it remains one of the investor's largest and longest held positions.
On the other hand, American Airlines Group Inc (NASDAQ: AAL), a relatively recent addition to Berkshire's portfolio that makes up nearly 1.5 Percent of Berkshire Hathaway's holdings, only registers in 50 percent of those metrics. Buffett confirmed during his annual investor conference that he remains the largest shareholder in the four major airliners.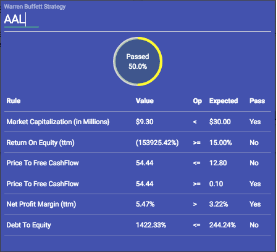 There are currently a total of four similar widgets that allow you to extract some helpful portfolio guidance from Kenneth Fisher, Peter Lynch, and Benjamin Graham. However, creative users of FinanceBoards are able to design their own from scratch or based on pre existing widgets, so more could be in the works right now.
If you're looking for a place to learn more, sign up for a weekly webinar Thursdays at 4:30 ET to learn how to take advantage of the FinanceBoards platform.
WooTrader is an editorial partner of Benzinga. We collaborate on stories that are educational, or that we think you will find interesting.
Posted-In: FinanceBoards WooTraderFintech Education Hedge Funds Movers & Shakers Startups General Best of Benzinga
View Comments and Join the Discussion!