Fidelity's Jenn Samalis Embraces Fintech And The Theory Of Agile Collaboration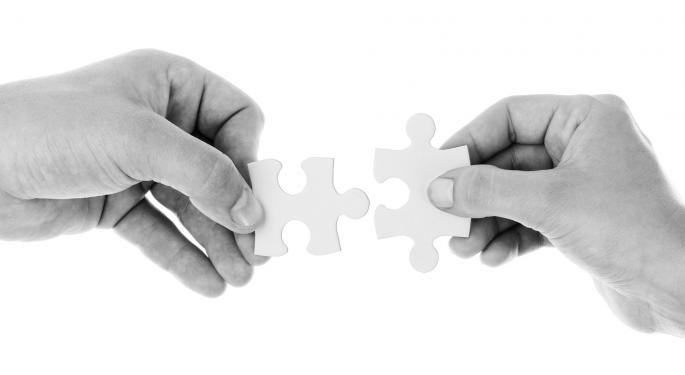 While not averse to acquisitions, Jennifer Samalis says her fintech cohorts at Fidelity Investments like to innovate on the inside, in close contact with customers throughout the development process.
"We design with the customer right there," said Samalis, senior vice president for brokerage products and customer experience.
"We have made some acquisitions. But I think for us to build on our own with our customers gives us flexibility."
Samalis is one of the judges of the Benzinga Global Fintech Awards being held May 11 in New York. A veteran of Fidelity for 25 years, she is in charge of Fidelity's active trader platform strategy, product development and platform management, market data and brokerage product development.
She's a firm believer in what is known as agile software development, which describes a set of principles under which requirements and solutions evolve through the collaborative effort of self-organizing teams.
Trade Armor Developed From The Inside Out
An example of collaborative internal innovation is Fidelity's Trade Armor program, which is integrated into Fidelity's Active Trader Pro. It helps guide active investors through the complexities of selling in particular by using a graphical and intuitive interface.
"Trade armor took eight different data points and combined them into one and gave you [the] ability to trade from a visual perspective," Samalis said. When clients were brought in, "You could see the lightbulb going off in their eyes."
"Being able to help somebody to aspire to be a better trader and give them the tools to do it gets me going."
Which isn't to say Fidelity won't snatch up a desirable acquisition, as it did with Wealth-Lab Pro, a desktop-based platform within Fidelity's Active Trader tools that allow users the ability to develop and test trading strategies based on technical analysis.
As for fintech moving forward, Samalis says she's fascinated by the role of artificial intelligence, but in a way that keeps the human element somewhat intact.
"I find machine learning fascinating. How does something learn and adapt? How do you take machine learning and make it specific and insightful to me?" she asked. "There's been automated trading for years. I look at it as an individual retail investor and I don't want to lose that measure of control."
The New Jersey native says she loves to spend time with her nieces and nephews, her dogs, and her cat. She donates to animal shelters and, if she wins the lottery, would love to open a rescue center for animals.
_____
Check out these articles from our "Day In The Life" series:
If you're looking for cool fintech startups and access to top financial institutions, and are sick of attending stuffy corporate conferences, the Benzinga Global Fintech Awards is the event for you. From its first year in 2015, the competition grew to over 250 applicants and over 500 attendees in 2016.
Connect with us on social media — use the hashtag #BZAwards and #Fintech to spread the word!
View Comments and Join the Discussion!
Posted-In: Active Trader Pro Benzinga Global Fintech Awards Benzinga global fintech awards judgesFintech Success Stories Exclusives Tech Interview Best of Benzinga