Tradeworx Mani Mahjouri: Fintech Saved The Stock Market In 2008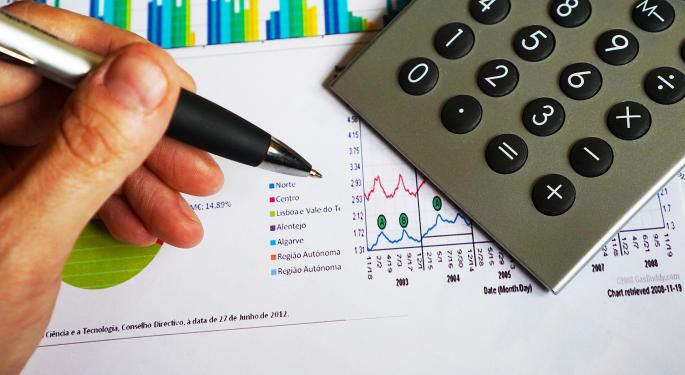 As multitudes clamored for change at the Berlin Wall in 1989, visiting Soviet leader Mikhail Gorbachev had a warning for East German dictator Erich Honecker: "Life punishes those who come too late." Soon afterward, Honecker was forced out.
Mani Mahjouri, chief strategist and investment officer at Tradeworx, Inc., expressed a similar sentiment when asked about people in financial services who hang on to their old technology in the face of sweeping change.
"I think people who cling to their legacies, if I'm right, are going to wake up and be irrelevant," he said.
Mahjouri is one of the judges of the Benzinga Global Fintech Awards on May 11. As a young trader, he was tasked with finding out why it took 15 minutes to handle an order from the Chicago Mercantile Exchange. He found the place packed with people and filled with inefficiencies.
Fintech Tracks All The Fish
"Fintech has transformed the industry," said Mahjour. "All of that information is just numbers on a data feed, and that's the impact of fintech. You can track every fish in the ocean."
Tradeworx is a financial technology company based in Red Bank, New Jersey, where it operates as an equity market neutral hedge fund and a high-frequency proprietary trading business.
"There are a great number of fortunes to be made," said Mahjouri.
Tech Saved Stock Market
He thinks that enough data tools were in place to prevent the 2008 market meltdown from shutting down the stock market.
"I found it frustrating for years (that) the market hadn't caught up to the vision yet," he said. "Then all of a sudden, it's there, at the exact right moment. (The market crash) would have broken the old model."
Mahjouri, 38, and his wife, Jaime, have two kids, Christian and Sabrina. His drink of choice is Johnny Walker Black Label.
He says his hobby, which is kind of hush-hush, is in his basement: He's building a 3-D financial workstation that he says could have come right out of the futuristic tech featured in Steven Spielberg's 2002 sci-fi movie "Minority Report," a film several fintech fans cite as an influence.
"I think it's going to be cool to build a virtual Bloomberg machine," he said.
_____
If you liked this profile, check out these Benzinga Global Fintech Award articles:
Gene Munster And His Crazy Crystal Ball
You Might Not Want To Get Too Attached To The Term 'Fintech'
If you're looking for cool fintech startups and access to top financial institutions, and are sick of attending stuffy corporate conferences, the Benzinga Global Fintech Awards is the event for you. From its first year in 2015, the competition grew to over 250 applicants and over 500 attendees in 2016.
Connect with us on social media — use the hashtag #BZAwards and #Fintech to spread the word!
Posted-In: Benzinga Fintech Judge Benzinga Global Fintech Award JudgeFintech Success Stories Exclusives Tech Interview General Best of Benzinga
View Comments and Join the Discussion!