You Might Not Want To Get Too Attached To The Term 'Fintech'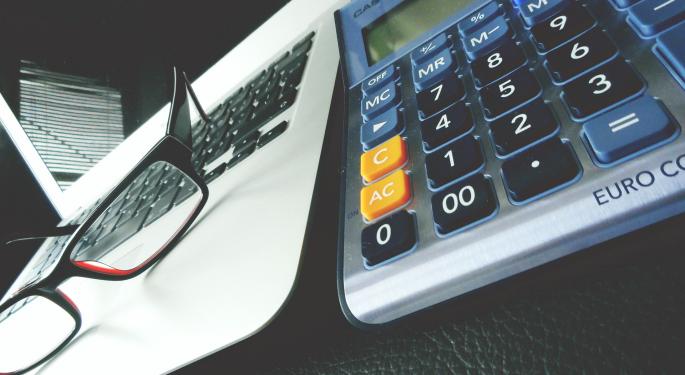 You can find "fintech" in nobody's thesaurus, and there's a good chance the word won't be around when the financial services sector catches up to the rest of the world's technology.
What's In A Name?
"Fintech becomes irrelevant in a couple of years," said Matthew Hatch, a partner and the Americas FinTech leader at Ernst & Young LLP. "We are using it to describe a change in an industry that has lacked innovation. It will become less relevant as a term as fintech achieves its goals."
Before "fintech" is put out to jargon pasture, "insurtech" is heating up as a sector within a sector. "Insurance is very old school," said Hatch, 41, a native of San Diego and father of two girls.
Hatch, one of the judges at the Benzinga Global Fintech Awards, said he had something of a lightbulb moment in 2007.
"I came in from technology sector and came into financial services and felt like I went back in time," he said. "The light bulb for me was a huge opportunity."
The challenges facing fintech are legacy systems and the people who are attached to them. He also said regulatory hurdles are hurting fintech innovation and wrote about offshore opportunities on his LinkedIn page.
"Many small jurisdictions have a unique market focus such as reinsurance in Bermuda or hedge funds in the Cayman Islands," he wrote. "These jurisdictions, therefore, offer a condensed, highly specialized market with a talented population with whom to collaborate and experiment."
He said the future of the fintech concept, if not the name itself, is the linking together of the myriad innovations in the marketplace.
Connect with us on social media — use the hashtag #BZAwards and #Fintech to spread the word!
Related Links:
Which Money Transfer Service Is Right For You?
View Comments and Join the Discussion!
Posted-In: Americas FinTech Benzinga Global Fintech AwardsFintech Top Stories Exclusives Tech Personal Finance Interview Best of Benzinga