A Bitcoin For His Thoughts: Ed Skolarus Says Millennials Are Driving Fintech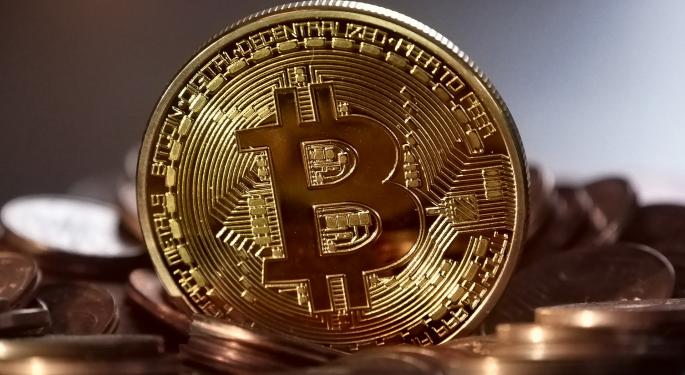 Edward Skolarus, an avid surfer who once had the gnarly job of running the voting on "American Idol," was late for an interview because he was putting out fires at his new home, Investor's Business Daily.
People with ad-blockers on their PC browsers were crashing the site. "In our case, it pretty much broke it," said Skolarus, chief digital officer in charge of overhauling the investor journal's multi-media products and platforms.
The damage wasn't as bad as it could have been a few years ago since most subscribers use mobile apps for the journal's digital offerings, a trend that's likely to continue as fintech focuses on the phone from the consumer side of things.
"The millennials are driving it," said Skolarus, who worked in a variety of roles with News Corp (NASDAQ: NWSA) after an early career spent running and selling off startups.
Those Wacky Millennials
According to Skolarus, fintech in general is being shaped and given autonomy by millennials. The CDO will be one of the Benzinga Global Fintech Awards judges this year at the New York event on May 11.
He said he was hired as a change agent at Investor's Business and brought in some of his old team from digital services at News Corp.'s Fox Networks. The journal is expanding multi-media and even plans to show the flag at San Diego's Comic-Con International.
"We're gutting out all the old infrastructure and putting brand new ones in," he said. "That builds up artificial intelligence and an automated platform for our existing business."
More specifically, the millennial demographic is responsible for spurring mobile-centric services such as Uber International C.V. and Robinhood Markets, Inc., the latter of which offers free stock trading. "Robinhood is kind of a canary in a coal mine," he said. He said social media services such as Facebook Inc (NASDAQ: FB)'s WhatsApp and WeChat are plunging into digital banking and mutual funds to meet that demand.
"If you're a millennial, you are data driven. We are going to keep adapting and be more mobile," said the father of two. "I came here to double the revenue."
The Importance Of Voting
At Fox Networks, Skolarus was head of business operations and digital for Fox Reality Cable channel, which grew to 53 million subscribers within three years. Among his many roles with News Corp., he oversaw the voting for Fox' "American Idol."
He would occasionally catch heat when a contestant seemingly favored to win would get eliminated. The problem is that people were so convinced somebody would claim the prize they didn't bother to vote.
"It shows that you should cast your vote," he said.
The 49-year-old Detroit native who started out studying engineering finds escape from the business world by surfing and hanging out in the Manhattan Beach culture.
He extolled the virtues of Southern California as a hotbed of fintech players, pointing out that somebody even bought a $3.225 million house in Manhattan Beach there using bitcoin.
"If that doesn't say something about the world of fintech and disruption…" he said, leaving the obvious end to that sentence unfinished.
_____
If you liked this profile, check out these articles from our "Day In The Life" series:
If you're looking for cool fintech startups and access to top financial institutions, and are sick of attending stuffy corporate conferences, the Benzinga Global Fintech Awards is the event for you. From its first year in 2015, the competition grew to over 250 applicants and over 500 attendees in 2016.
Connect with us on social media — use the hashtag #BZAwards and #Fintech to spread the word!
View Comments and Join the Discussion!
Posted-In: Fintech Forex Success Stories Exclusives Markets Tech Interview General Best of Benzinga