West Coast, East Coast: Ken Schiciano Breaks Down Different Fintech Philosophies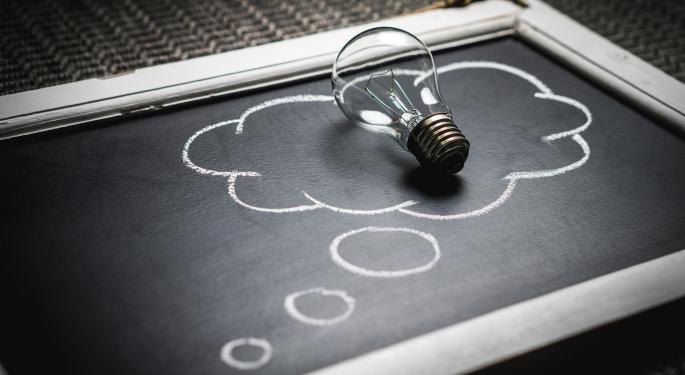 Like rival gangs but without the AK-47s, there's a bit of a disconnect between West Coast and East Coast views on fintech capital investments.
The East Coast tends to be more "evolutionary" when it comes to computer programs and other technology used to support or enable banking and financial services, says Kenneth T. Schiciano, managing director and co-head of Boston-based TA Associates Management, L.P.
The West Coast tends to be a bit more revolutionary, an approach aimed more at overhauling systems as opposed to advancing them exponentially and taking hidden costs into consideration.
"Blockchain can be evolution or revolution," he said, referring to the decentralized digital ledger that records transactions across many computers in a way that transactions can't be altered retroactively. The New York side tends to better understand how banks work, he said.
"I tend to be more on the evolutionary side" when it comes to capital markets, he said.
Schiciano, 55, is one of the judges of the Benzinga Global Fintech Awards, which will be held in May. He relishes the field.
"You meet incredibly intelligent people," said the father of two. "I kind of want to stay close to the people who are providing a revolutionary and an evolutionary [approach]. To keep current. I like working with young entrepreneurs."
Ballet, Italian Reds, And Plenty Of Sports
Schiciano joined TA in 1989 and has more than 28 years of experience in the private equity industry. He has deep expertise in the communications and financial technology industries and has some daunting advice for people with new business ideas.
"If you're early-stage fintech, my experience is that there is not a lot of early-stage institutional investors who want to take risks," he said. "It is a challenge in my opinion. There is a dearth of capital there."
When he isn't investing, he and his wife are patrons of the arts — he decried the assault on federal funding for the arts in the current political environment — and supporters of the Steppingstone Foundation, a not-for-profit that aids children from disadvantaged backgrounds in getting into prep schools and on to college.
Schiciano, who grew up in the small Ohio town of Hudson and earned degrees at Duke University, Stanford University and the Massachusetts Institute of Technology. He's a self-described fitness buff. "I love to ski, golf, play tennis and physical fitness in general."
He and his wife both are supporters of the Boston Ballet. 'My wife performed on Broadway. She's the ballet person. I just write the checks."
If he were meeting a friend for drinks, he would get a Barolo. "I'm an aficionado of Italian reds," he said.
Related Links:
All Smoke, No Fire? Trump Officials Threaten Changes In Work Visas For Foreigners
From The Mean Streets Of Scarsdale To Russia And Back: A Chat With CNBC's Tim Seymour
Posted-In: Ken SchicianoFintech Entrepreneurship Success Stories Exclusives Tech Interview General Best of Benzinga
View Comments and Join the Discussion!