How Airbnb And Dropbox Brought Fintech To Their Company Kitchens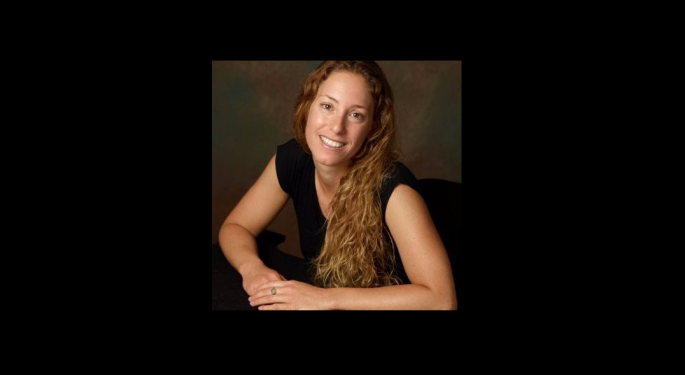 As ATM cards are poised to disappear, "Venmo" becomes a verb and the fintech space moves closer to a world of frictionless payments, it feels like fintech is everywhere.
Now, Sourcery, a digital payments platform, is working to bring financial technology to bars, restaurants and company kitchens.
Sourcery's technology essentially automates accounts payable for buyers and helps vendors issue invoices and collect payments. This technological upgrade is much needed in an industry in which many businesses still use paper trails and checks to balance the books, said Sourcery CEO Na'ama Moran.
"Our goal is essentially to help customers — buyers, restaurant or retail operators, distributors, service providers, or even small farmers," Moran said in an interview. "Our goal is to help them run their businesses more efficiently instead of having to shuffle paper invoices and making multiple phone calls to find checks and invoices. With Sourcery, customers can check the status of their invoices and their payments at any point in time."
A Platform Designed For Hospitality
However, the company does more than just automate the books, a niche several companies already fill. Since Sourcery specifically serves the hospitality industry, its technology accounts for industry-specific charges and problems, such as the shifting prices establishments pay for food.
Sourcery can extract line items from invoices so that operators can see how specific charges are stacking up each month, Moran said. For example, if the price of milk goes up one month, restaurant entrepreneurs can pick out that expense specifically using Sourcery's platform.
"That's extremely important for food service businesses, because food prices are fluctuating, in some cases, on a daily basis, and that has a direct impact on your margins," Moran said.
"If you receive all of your invoices in paper and you have to ask your chef to transcribe those costs, it's not going to happen — they don't have that kind of time. As a result, you find yourself at the end of the month saying, 'Hey, what happened to my food costs?' But if you have a service like Sourcery, you can get up-to-date information about food costs in a matter of hours."
High-Profile Customers
Interestingly, Sourcery has picked up high-profile tech companies, such as Dropbox and Airbnb, as customers. These companies run kitchens and cafeterias for their employees and use Sourcery to manage their purchasing. A former Googler who served as an adviser to Sourcery while Moran was launching the company helped Moran make connections at San Francisco-area unicorns.
The food service industry is close to Moran's heart. She grew up on a turkey farm in Israel, which exposed her to the business aspects of a career in food. Her childhood and passion for building companies led her to found Sourcery.
"Food service distributors and small farmers run on razor-thin margins," Moran said. "These are the people that are supplying the food we're eating. All these things together made me want to apply my skills and my talents to this market."
Sourcery has raised $6.5 million from investors like Marker LLC.
_____
If you liked this profile, check out these articles from our "Day In The Life" series:
If you're looking for cool fintech startups and access to top financial institutions, and are sick of attending stuffy corporate conferences, the Benzinga Global Fintech Awards is the event for you. From its first year in 2015, the competition grew to over 250 applicants and over 500 attendees in 2016.
Connect with us on social media — use the hashtag #BZAwards and #Fintech to spread the word!
Image Credit: Na'ama Moran
View Comments and Join the Discussion!
Posted-In: Airbnb Dropbox Na'ama Moran SourceryFintech News Exclusives Interview Best of Benzinga