Everdays Aims To Build Community Around Death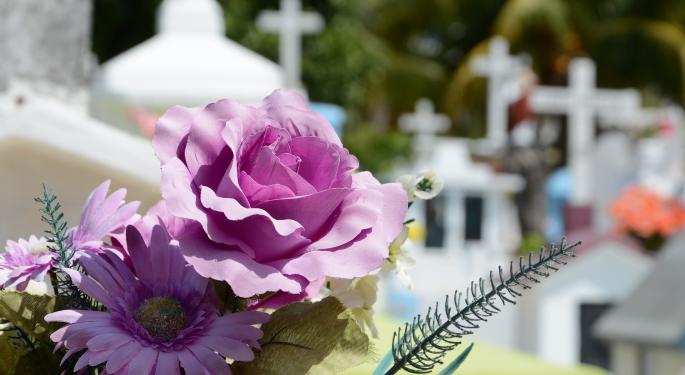 When Everdays Founder Mark Alhermizi buried his father in 2014, his friend, Khal Hanna, was absent. In fact, Hanna hadn't even known about the death. Alhermizi spent thousands of dollars on obituaries to spread funeral information, but news had escaped Hanna — along with other close friends and family members Alhermizi was saddened to have missed.
As he considered the failed communication, the grieving son realized there was no efficient, tactful platform by which to talk about death.
Printed obituaries were expensive and generally ineffective. The advent of social media allowed widespread and rapid communication, but "it can be an inappropriate forum and offers little control," Executive Vice President Nick Jaensch said in a press release.
Faced with this quandary, an idea was born.
Alhermizi launched Requiem, a platform for death and service notification, in October and rebranded as Everdays in February.
"What we're trying to do is change the culture around how we communicate about death — make it more approachable, accessible and user-friendly, really," Everdays Communications Manager Khalid Bhatti said.
Talking About Loss
Everdays offers two methods of notification through a free SaaS platform.
Either the funeral homes or family create announcements to send via email, text or social media, or community members make accounts and follow specific funeral homes. Users are then notified about any deaths associated with selected homes.
"Our goal is to be the funeral industry's partner in making their services more approachable, accessible and welcoming to all people — especially younger generations," CEO Alhermizi said in a press release. "Many millennials and Gen Xers are experiencing loss for the first time and have readily embraced our product."
The Norm Of Following Funeral Homes
Bhatti said the trend of actively following homes splits along various demographic lines including age, skewing toward Baby Boomers and older generations who have long been settled in communities and may have a better chance of knowing those who pass.
However, the preference is also cultural.
"A lot of folks tend to follow certain funeral homes especially when you're talking about certain ethnic groups," said Hanna, Everdays director of client relations. "Within the Jewish community, for example, they have a very strong, very well-structured system to notify the community of people that have passed away."
One funeral parlor in a Jewish area of metro-Detroit has a mailing list of more than 100,000 people.
Hanna added that his own Middle Eastern culture has similar customs surrounding death.
"That's where Everdays is trying to create this new awareness, this new understanding, and building a community around death, because the truth is, we're really not comfortable with that," he said. "In other countries and in other cultures, it's not that death is embraced and celebrated in a frivolous manner, but it's a highly respected part of life, whereas in the American culture, it tends to be something we shy away from."
Death As A Community Builder
The proven capacity to unite the public around death inspired certain community-building features of the Everdays app.
"Probably going to be the more important function of the app as we move forward is going to be sort of creating that community around it," Hanna said.
With existing reach into Canada, the company has already been approached by the funeral industry in Ghana, Nigeria, the United Kingdom and other countries seeking similar services. Bhatti said that, considering the diverse cultural circumstances of death in global communities, Everdays will evaluate individual needs before launching tailored programs abroad.
The company announced Thursday it had received $5 million in seed funding from IZI Ventures and affiliates, and it's looking to expand its capacities to include Everdays Stories, or collections of photos and videos of celebrated lives.
Related Link:
Posted-In: Everdays IZI Ventures Mark AlhermiziNews Startups Small Business Exclusives Interview Best of Benzinga
View Comments and Join the Discussion!