Meet The Software Developer Who Brought His Entire Portfolio To A Single App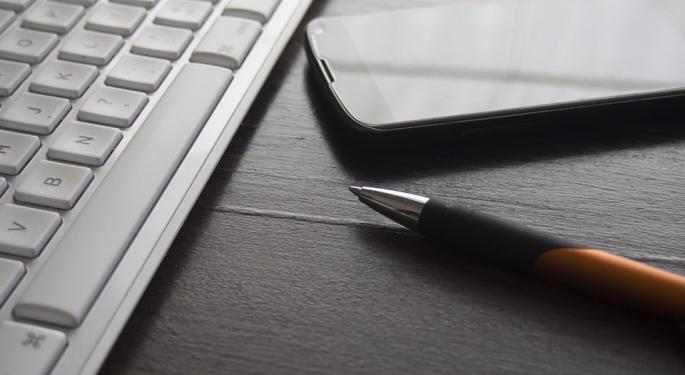 The 2017 Benzinga Global Fintech Awards is a competition to showcase the companies with the most impressive technology that are paving the future in financial services and capital markets. From its first year in 2015, the competition has grown to over 250 applicants and over 500 attendees in 2016.
There are only three months left before Benzinga's annual Global FinTech Awards kicks of May 11 in New York City. In preparation for the event, Benzinga has been featuring profiles and interviews of some of the 2017 award nominees.
Investor and software developer Karl Swierenga appeared on Monday's edition of Benzinga's PreMarket Prep morning show to talk about his BZ Fintech Award-nominated online portfolio management application EquityStat. The application compiles investment information from a variety of accounts and firms and provides users real-time access to their entire investment portfolio.
The Origin Of EquityStat
According to Swierenga, the genesis of EquityStat began from a simple query: How do you effectively manage your portfolio when you have investments across multiple investment firms? "I had this problem where I had a mutual fund from Vanguard, a mutual fund from T. Rowe Price, I had a brokerage account, I had a 401(k), and I didn't want to have to log into each of those accounts to see how my investments were doing. I wanted to to go to one place and say, 'This is how my investments are doing.' I wanted to get metrics on how each individual investment was doing as well as a summary view of the account total."
After recognizing a problem, Swierenga set about creating a solution in EquityStat, which he did by tailoring the application to suit his own needs. "Being an investor myself and also a software developer, I said, 'How do I want this application to work as an investor?' That made it easy for me to develop this. I knew what I wanted as an investor, and I figured other investors would want that as well."
Facts And Features
In addition to allowing users comprehensive and tailored access to their investments, EquityStat provides its customers automatic access to market prices and portfolio valuations based on up-to-date stock, mutual fund and ETF quotes. Swirenga feels information is invaluable toward informing high-level decisions about effectively managing a portfolio. "As your holdings grow in value, you can see that an investment is taking up a greater portion of the portfolio and [you] may need to sell this investment and invest in other things. It gives you a good picture of how to rebalance."
However, what might be EquityStat's most tempting feature is it's price. The application is currently free to use on a variety of devices.
Tune in at the 16:07 mark in the media player below to listen to the full conversation with Karl Swierenga and click here for latest in Fintech news and developments.
PreMarket Prep is a daily trading ideas show that focuses on technical analysis and actionable short term trades. You can listen to the show live every morning from 8–9 ET here, or catch the podcast here.
If you're looking for cool fintech startups and access to top financial institutions, and are sick of attending stuffy corporate conferences, the Benzinga Global Fintech Awards is the event for you. From its first year in 2015, the competition grew to over 250 applicants and over 500 attendees in 2016.
Connect with us on social media — use the hashtag #BZAwards and #Fintech to spread the word!
Posted-In: Fintech Entrepreneurship Success Stories Startups Markets Tech Media Interview Best of Benzinga
View Comments and Join the Discussion!