5 Trends That Venture Capitalists Will Have Their Eye On In 2017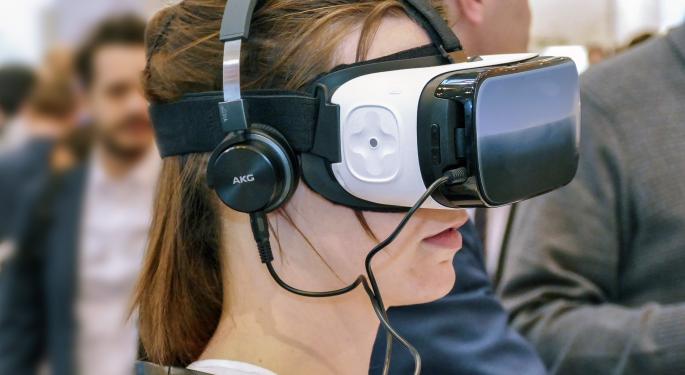 With every new year comes a tide of new and exciting technologies looking to carve out their own niche in the fabric of society.
Whether these innovations, and the companies behind them, actually succeed depends on a lot of factors. One of the main driving forces behind innovation is finding capital to grow the business behind the technology. With that in mind, here are five of the hottest trends in tech that smart venture capitalists will be keeping an eye out for in 2017.
Augmented and virtual reality
While 2016 saw the rapid introduction and growth of AR and VR devices and apps, expect 2017 to have even more offerings as companies refine and expand their implementation of the technology.
The application of the technology has so far been monopolized by the videogame and entertainment sectors. However, savvy investors are eagerly anticipating the expansion of virtual and augmented reality other fields. When this happens, the way consumers interact with this technology will change as new companies and peripherals begin to compete for a growing market. Take Cimagine, a crowdfunded startup that combines augmented reality with e-commerce.
Investors should be on the lookout for peripheral companies making use of this technology.
Advertising tech
An ongoing puzzle that marketing firms and digital content providers continue to struggle with is how to get their advertisements in front of the right eyeballs at the right time and through the right medium.
Enter ad tech, which aims to solve that question in the shifting sands of digital media and consumer habits. And while the current digital ad market is currently dominated by the likes of Facebook Inc (NASDAQ: FB) and Alphabet Inc (NASDAQ: GOOG) (NASDAQ: GOOGL), startups like Ubimo and Shopial are trying to make it easier for others to get in on the action.
Investors who can find a firm with an innovative framework to tackle the extremely complex problem of effectively monetizing digital advertising will have a stake in field that will only see growing demand in the future.
Cybersecurity and Defense
Given the current political and corporate climate surrounding unauthorized access to sensitive digital information like credit card data or personal records, expect 2017 to be a big year for companies developing new ways to safeguard against cyber attackers.
Investors should be on the lookout for innovations that aim to simplify data networks—like CyberX—in order to more easily detect and halt malware infiltration and hacking attempts before they breach a company's system. It could also pay to be aware of advances in software in development to counteract the hazard of losing important data to ransomware.
"The pace of cybersecurity R&D and innovation is faster than at any time in history and the advancements are considerable," said cybersecurity advisor Ron Moritz, noting that venture capital investment in cybersecurity has increased from $1 billion in 2011 to over $4 billion in 2016.
Artificial Intelligence
Nothing quite screams "future tech" like Artificial intelligence. But as a the prospect of thinking machines has evolved from sci-fi to fact, the scope of the technology within the real world has also changed drastically.
As a result, artificial intelligence can be viewed as more of a catchall term to indicate how well a computer can adapt to, and function, in a variety of tasks conventionally performed by humans. What's interesting about AI is how broadly applicable it is across industries. Technology companies like Alphabet Inc (NASDAQ: GOOG) (NASDAQ: GOOGL) and Amazon.com (NASDAQ: AMZN), use AI, but so does Zebra (a medical company) and BillGuard (a fintech company) to the technology behind self-driving cars.
Decentralized Banking Databases
As more of the world's banking activity occurs over the Internet, and cryptocurrency earns greater prominence, ensuring the record and security of those digital transactions has become a global economic concern.
Because of this, companies like the Bitcoin banking company Blockchain and equity marketplace EquityX have surged as leaders in secure and intuitive online banking. The technology behind these companies that manage and secure ledgers of online transactions is still being refined. The demand for advancements in the database process will only grow as investors and individuals continue to traffic into digital banking.
To get a full breakdown of startups in these fields, check out OurCrowd.
Posted-In: Fintech Entrepreneurship Crowdsourcing Top Stories Success Stories Startups Small Business Tech Best of Benzinga
View Comments and Join the Discussion!